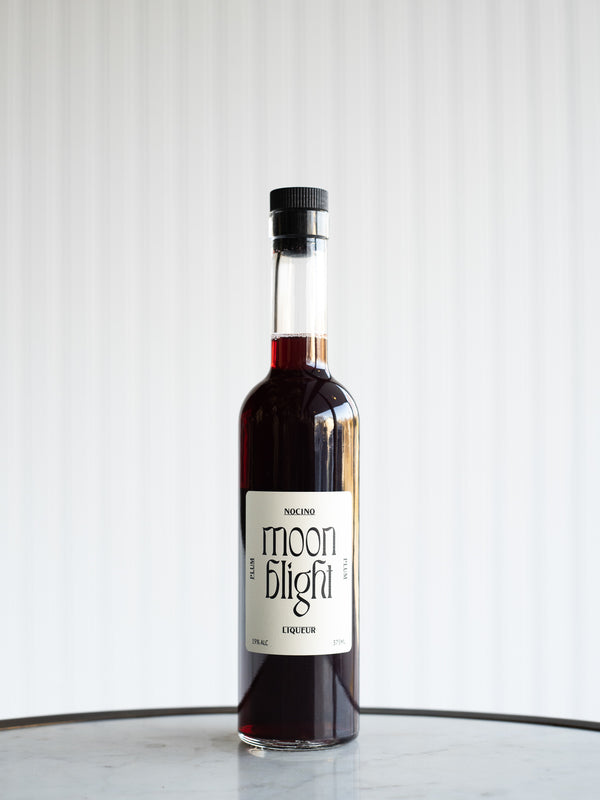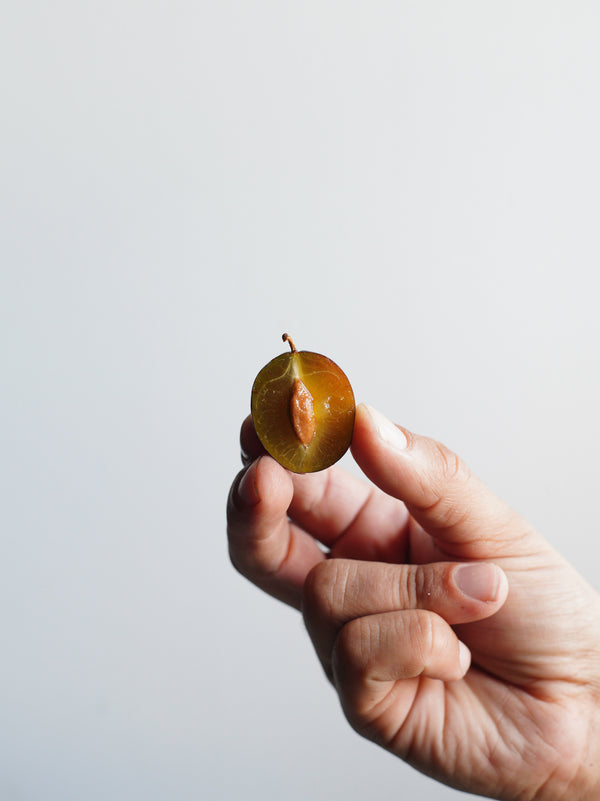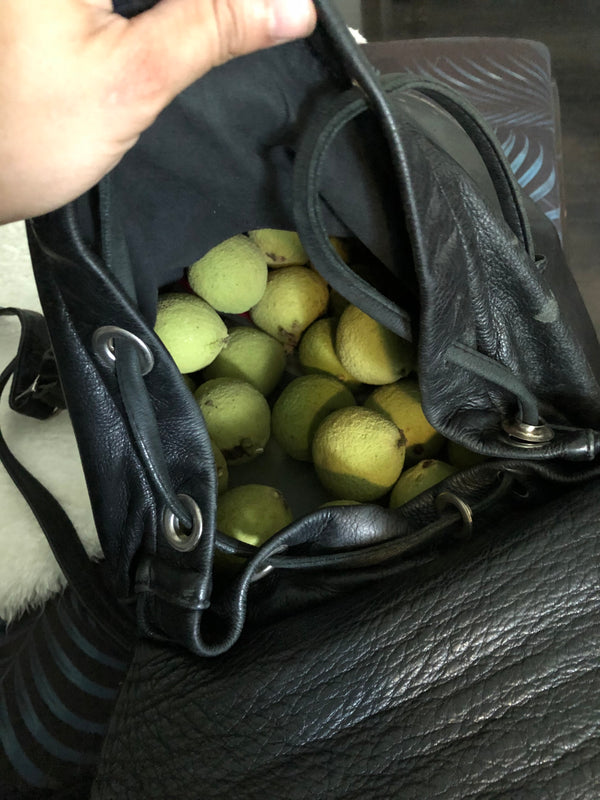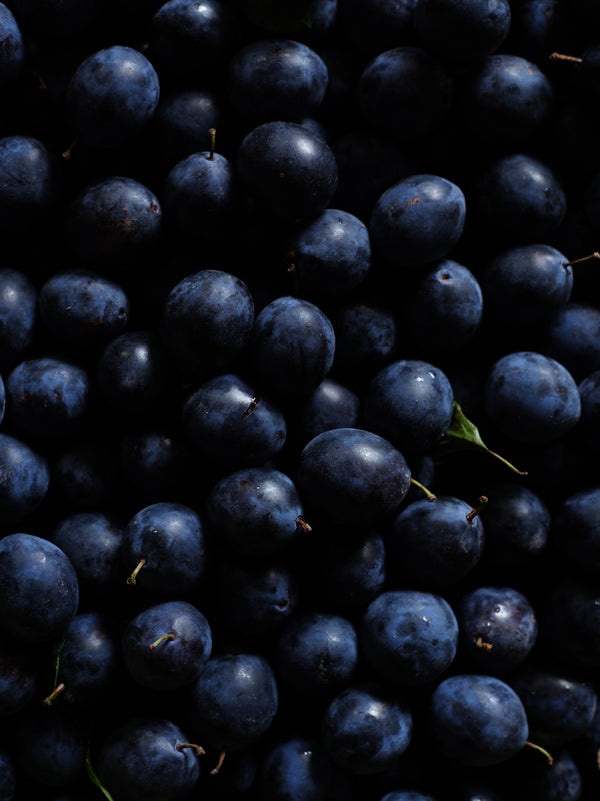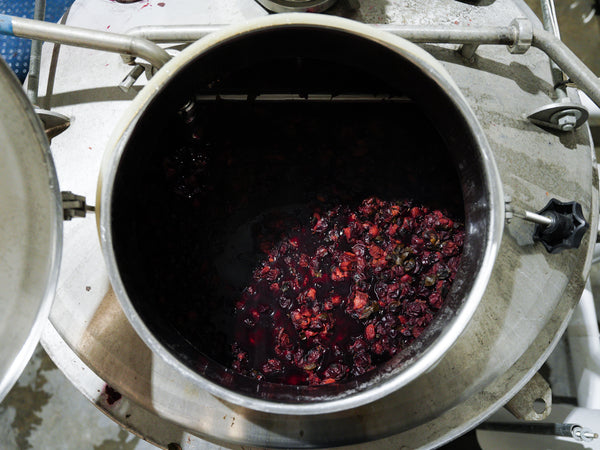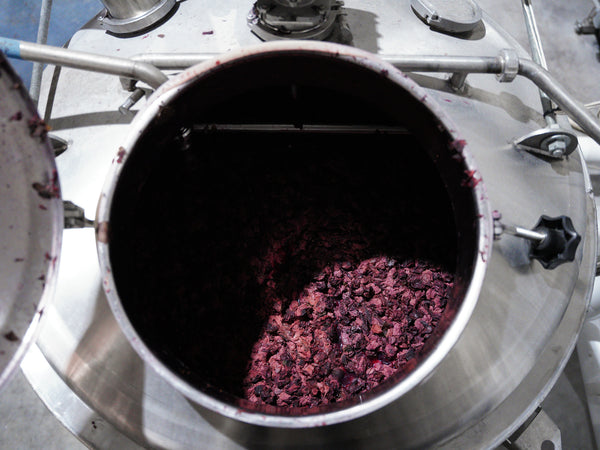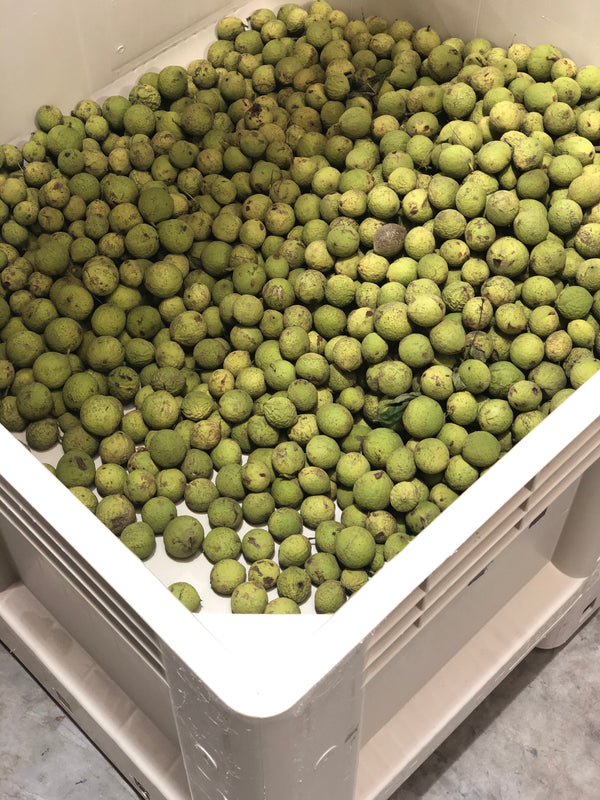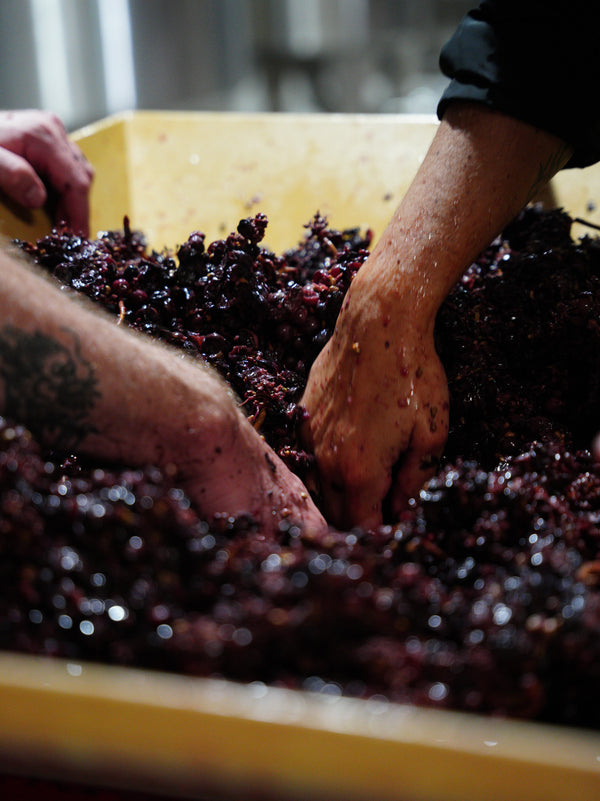 Nocino Liqueur w/ Plum and Pinot Noir
Co-fermented Damson plum & Pinot Noir, 75% to 25%
Fortified w/ local Black Walnut macerated grain spirit

w/ palo santo, hoja de santa, damiana, rose hips, cinnamon bark, nutmeg

19% Alc. by Vol.
Suggested Serve
A sour w/ 2 oz Moon Blight, .75 oz Lemon, .25 oz simple, one egg white.
Into the Bottle
A traveler checks into a tavern for the night and discovers a medieval manuscript that details a condition known as Moonblight which causes the afflicted to see things as they truly are. This is the setup for an all but lost labor novel by Mark Twain's illustrator Dan Carter Beard that I stumbled upon via an essay written on The Public Domaine Review. The essays author writes , "Just as so many of Beard's pen and ink images are surrounded in curls of smoke, the literary scenes he creates are often hazes and conflations of images — things obscured or transformed by altered states of mind and magic."

Green walnuts contain multitudes. Our friend Danny Childs has a great essay in Modern Farmer that outlines the history of their use in beverages -- going back to the Celtic Pict tribe that used the walnuts for beverages they believed to hold supernatural powers. They taught this drink to Roman soldiers and the tradition has carried on for millennia. The nocino black walnut amari of Northern Italy and the Liqueur de Noix, walnuts into fortified wine, of France.

Here's a link for more!

Matchbook Distilling Co. is on the other side of town from our home, The Lin Beach House. A beautiful 2 mile cruise through the village or the surrounding neighborhoods bucolic streets, or the long stretch down Moors lane, through the park and past the high school. It's not unusual for us to travel between home and work by bike, taking different paths each time, zig zagging through the neighborhood, and in the peak of summer, dodging green walnuts as you go.

In the Summer of 2020, Valerie (my best friend and summer cellar hand) and I would bike to the distillery, stopping along our ever changing route, filling up our backpacks with the unripe fruit. At the distillery we'd clean them up, cut them in half, and cover them in or botanical distillates.

A local couple welcomed us into their backyard after a summer storm and there, we had our best haul to date -- to that couple - we remember! And we'll be dropping off a bottle!

After a year we pulled 50 gallons of the spirit macerating the walnuts, filtering out the liquid and adding in a slate of botanicals -- palo santo, hoja de santa, damiana, rose hips, cinnamon bark, nutmeg.. - and we let that macerate another year. All botanicals with a rich, storied, romantic and often supernatural use.

Last summer we received a surprise haul of 1000 lbs of damson plumbs from Briermere Farms on the North Road. We pressed them and kicked off the fermentation. Macari dropped off some Pinot Noir fruit, and we had just a bit too much to fit into the wine tank, so we blended it in with the fermenting plums. It was about 75% damson plums x 25% pinot noir. We had a pretty co-ferment going. One day we walked into the distillery and it was peaking - we knew it. We loved it. It was rich and bright. We wanted to fortify it. Stop it in its tracks and hold it in that moment. I couldn't stop thinking about the nocino. The flavors were at once so complimentary and so contrasting. We were just compelled to join them together. And so we pulled the nocino out from its slumber on its bed of botanicals and used it to fortify our plum x pinot noir co-ferment.

And there you have this beautiful little late summer North Fork potion. Rich and tannic and herbal and bright and dark..