Bad Saint Palo Santo Smoked Single Malt Whiskey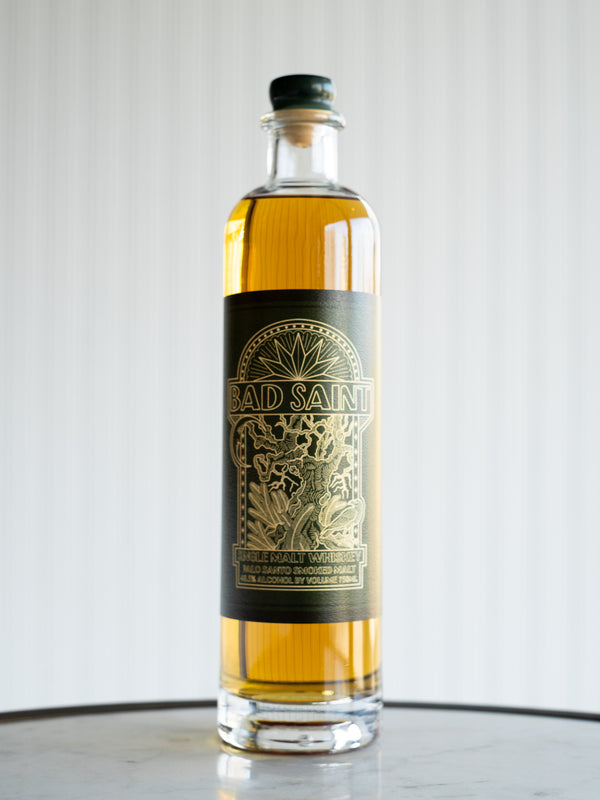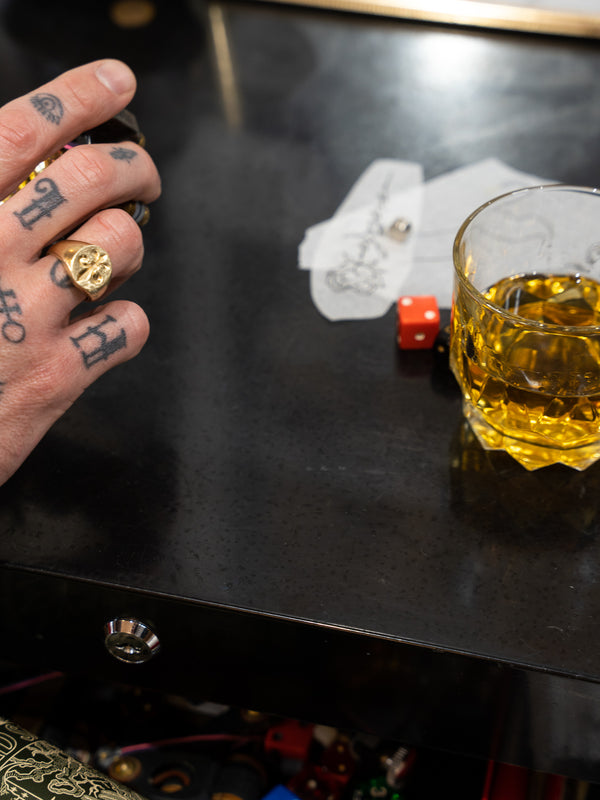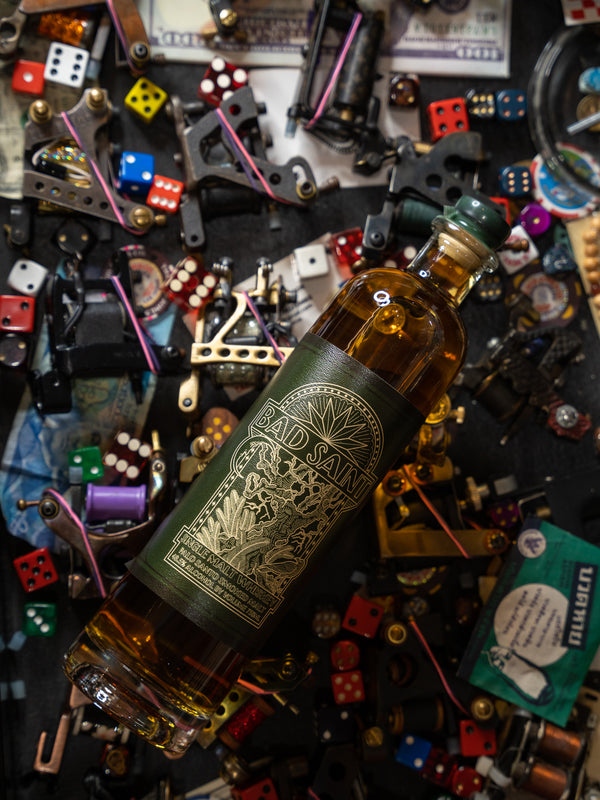 Single Malt Whisky

100% Malted Barley Smoked w/ Palo Santo

Aged two and a half years
750mL
48.5% Alc. by Vol.
Suggested Serve
Fireside Old Fashioned: 2oz Bad Saint, 2 barpoons Cinnamon/Mace/Allspice Syrup, 2 dashes of Angostura Bitters

Into the Bottle
Throughout South America, Palo Santo is used to purge bad spirits, cleanse a space, release blocks and reverse bad vibes. There's no mistaking it -- even in its cut, unburnt state - the wood is intensely aromatic with notes of fresh cut mint and vanilla.

Bad Saint, a whiskey thereof, a Palo Santo Smoked Single Malt. Floor malted and house smoked by Andrea Stanley at Valley Malt. Milled, mashed, fermented and double pot distilled at Matchbook where it rested for over 2 years in one of our ex Meta Wheated Bourbon casks built by Kelvin Cooperage.
In ceremonies, the wood is lit, the smoke perfumes a room like a stick of incense would, reaching the corners of a room, engulfing a space as it works its magic.  It seems obvious (and delicious) then to draw out the aromatics of wood and smoke and capture it in alcoholic spirits. Like you could sage stick your body from the inside, releasing some tension and blocked energy with its intoxicating magic via a sip, or a well portioned cocktail.

We barreled Bad Saint down in what was a pretty energetically dreary 2020, 2 months into the full blown NY lockdown. And we tasted it, regularly, as you might imagine - to move that 2020 energy. When we had filled the cask, the palo santo was there, in the background, but a few weeks in and it was at the forefront. It was all we could taste. We let it mature, sporadically pulling tastes over the next 2+ years, testing out different dilutions, until finally, one day, it was just ready. It had taken its final transformative changes and settled harmoniously on a perfect balance of malt and palo santo and oak.

And so today, we release our newest addition to our library of smoke expressions. If you've been with us awhile, you know this is one of our favorite natural phenomena to capture. We can be found standing over fire pits in January, steaming and smoking sunchokes for Late Embers, or in the peak of summer building hot earth ovens for smoking and baking pineapples for Ritual Sister, or fire roasting peaches in August for our upcoming Sorted Fortune II release.

Mountain Rose Herbs is an incredible broker of high quality herbs grown and sourced with the highest standards for the ecosystem "for food, family and future, we are passionate about organic agriculture! We're working to change the world one botanical at a time." Palo Santo faced an uncertain future a few years ago when demand for the wood exploded -- you could find the wood available by the pound way under market value on sites like Amazon and Etsy. Mountain Rose Herbs sources from a farm that has replanted over 5000 of these sacred trees while also caring for a number of other wild palo santo trees on their property.

The label is designed by our friend and artist Josh Arseneau. His design centers around the palo santo tree while the format and coloring is inspired by early 20th century books.
Cheers!