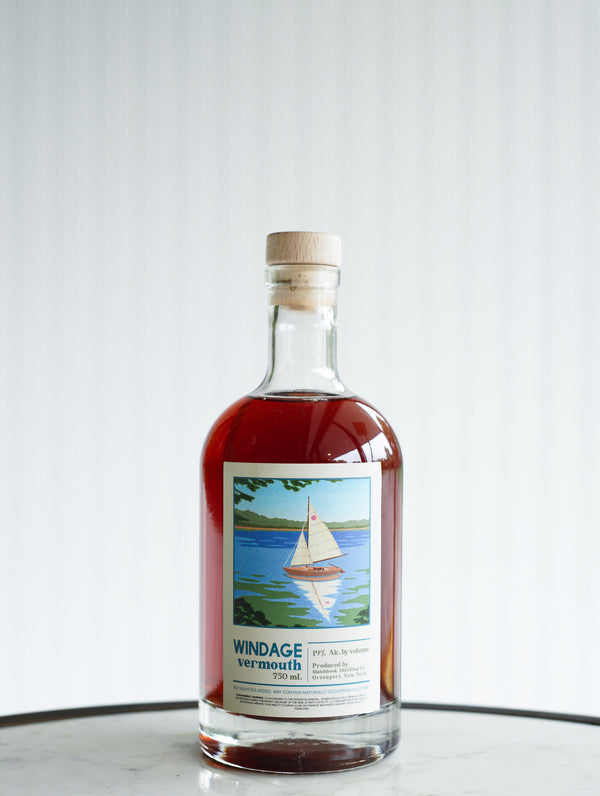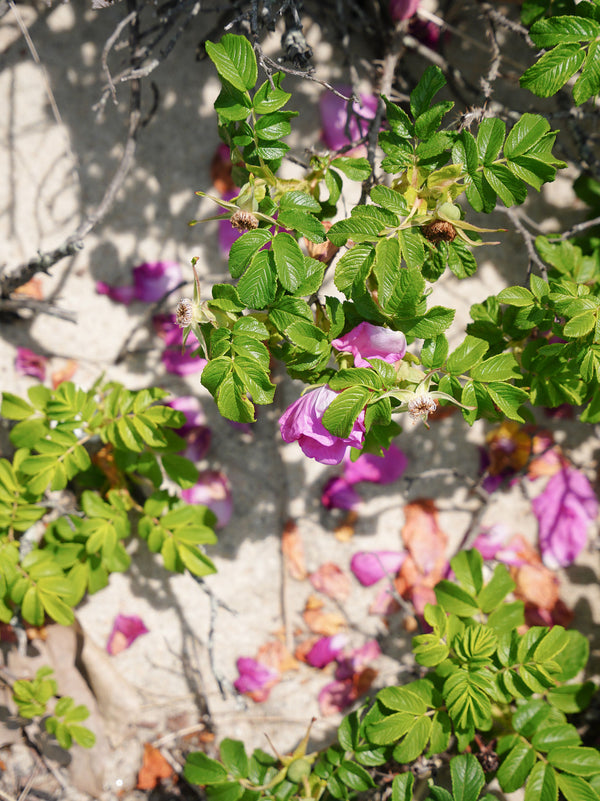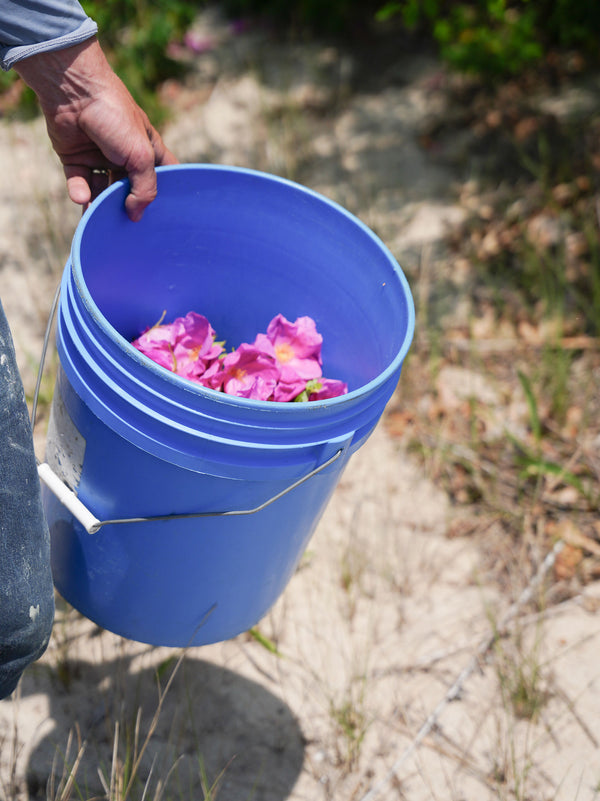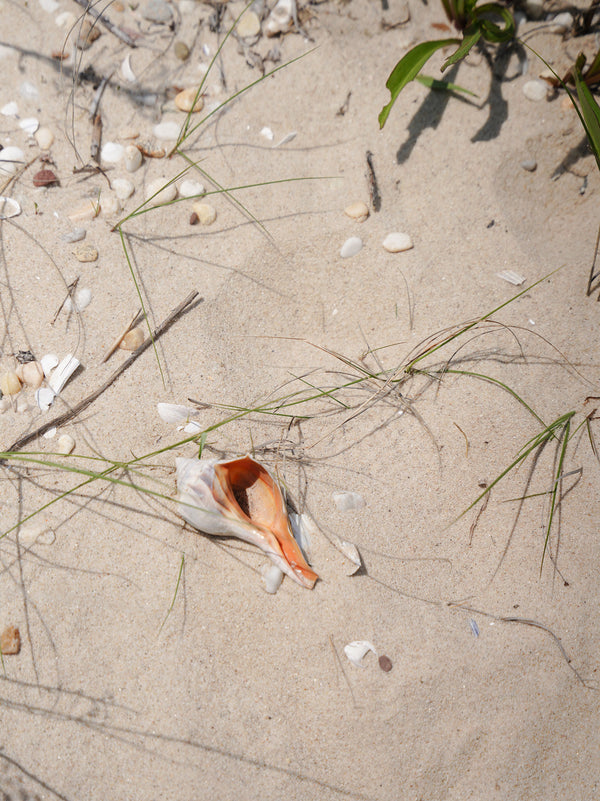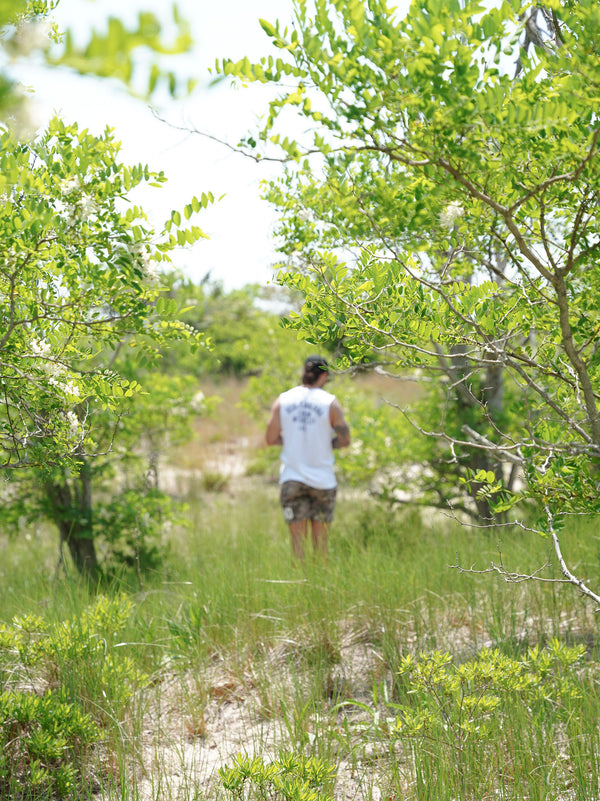 Liqueur
A Rosé vermouth of Pinot Noir, w/ Viogner eau-de-vie.

Infused w/ foraged Shelter Island beach rose, mugwort, spruce tips & pine

750mL.

19% ABV.
Suggested Serve
Suggested serve: Outdoors, on the rocks, in the sun, splash of soda
Into the Bottle
Sandy air, a warm breeze--the first sensation when you reach the end of Shell Beach.  Through waves of summer air, across the West Neck Harbor you can make out tents and bungalows on Wades Beach, rocks being thrown, paddles and boats.

From Greenport the trip is pretty simple & shorter than most.  Cut through town, hop on the North Ferry--five boats run back and forth in high summer--they circle every five minutes.  The harbor breeze pushes Hobie Cats and skiffs by, a momentary respite from the heat.  Up the hill, left at the fork, two turns more or less and you are there.
At time times Shelter Island seems close enough to spot a favorite skipping stone on it's beaches.  Yet some days, with deep woods, peculiar beach succulents, blankets of rose, banks of summer sounds and wonderment, Shelter is a world away.
In summer 2021 the team set off to Livingston Manor seeking a sense of place, on account of a vermouth.  Buckets, spirits, lemongrass oil (for the bugs) and snippers in hand, we gathered a bounty of upstate botanicals that ultimately begot Willow, our first foraged New York vermouth.
Almost to the date on a beeming and still June afternoon we took a short ride to find an anticipated follow-up.  We scanned for rose and crouched for prickly pair, trying not to transfer thorns from hands to brows.
By sunset another bounty for another vermouth--prickly pear, mugwort, spruce tips & pine, and the perfectly seasoned beach rose.  To that we added distilled viognier for few couple months' maceration.  Finished with North Fork Pinot Noir, we added nothing else but a touch of sugar and filtered nothing but the thorns.
Willow has a companion now, Windage, a found familiar friend from Out East. Windage is a foraged New York vermouth w/ Shelter Island botanicals.  Sip outside while the sun lasts.


Cheers!