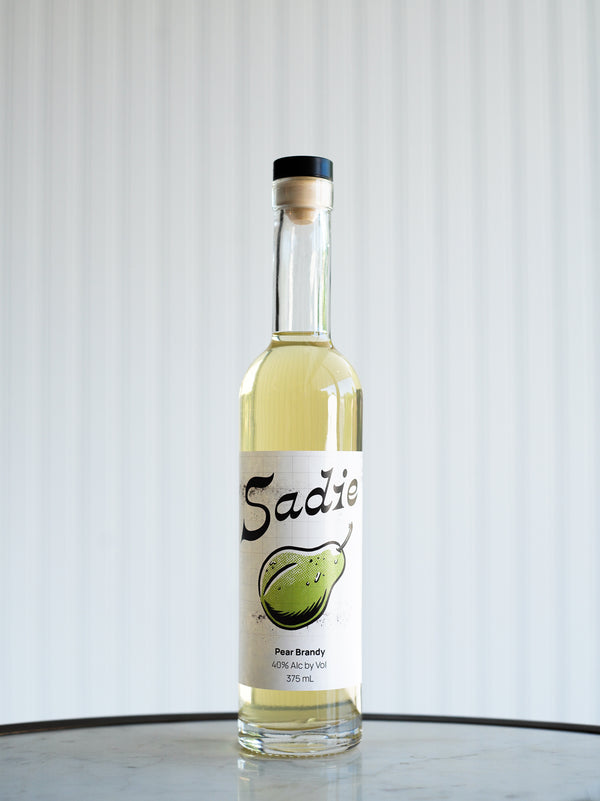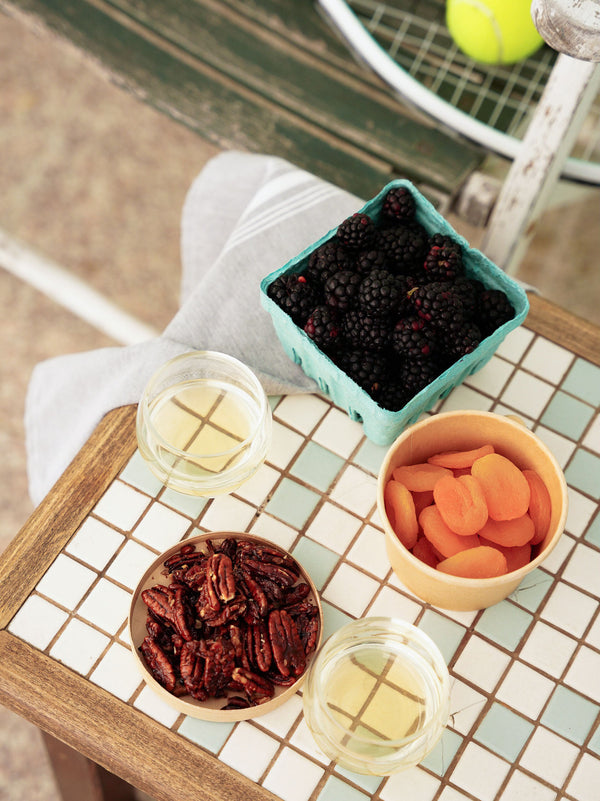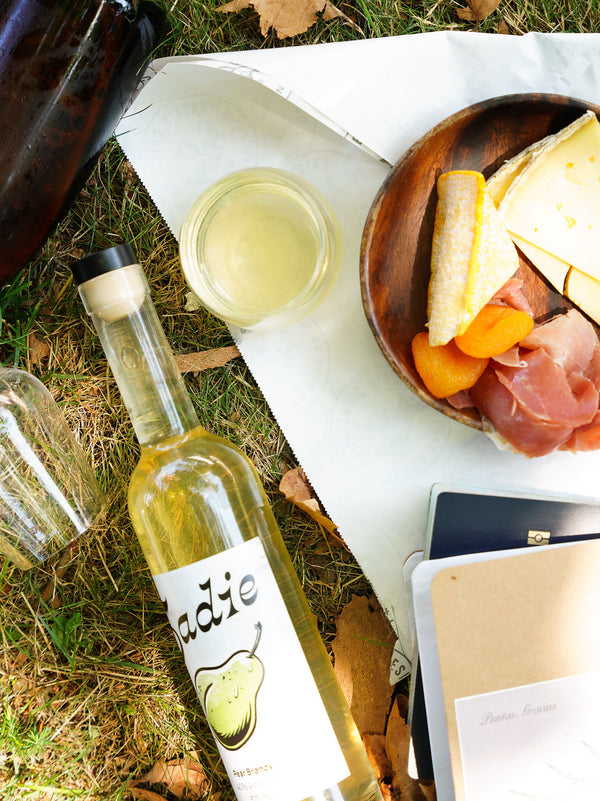 Pear Brandy

Eau de Vie of Aged Seckel Pear Cider

Rested w/ Fresh Forrelle Pears for 18 months

375mL
40% Alc. by Vol.
Suggested Serve 
In a Brandy Crusta w/ a Friend

Into the Bottle
I can trace my love of spirits back to my first taste of pear brandy. The first spirit I remember tasting was Single Malt in the patio room of my grandparents house. I was maybe 13 and the enjoyment I found in that glass came entirely from the feeling that I got from being mixed into the fold. In college I drank Seagrams 7 or Canadian Club and Ginger Ale. Shots of Sailor Jerry or Jameson. Alcohol served as more of a tool than a pleasure -- an express ticket to having fun, mostly. Then there were lemon drops. I liked lemon drops. We're beginning our 20s now - and alcohol is mostly consumed in shots with soda backs. I drink Blended Scotch and tequila with my Dad - but still, the enjoyment is mostly about the context more than the liquid. I'm learning. And then, suddenly, there was pear brandy.
It was from Clear Creek. And it was at once singular and complex, real and ethereal. And I wondered how it was made. It wasn't that I was finally having something good (although it certainly was good), but rather, I had acquired the taste. Emblematic of a new stage of life I had crossed into, where experience has created enough context to enjoy this spirit on the merits of the spirit itself and not the situational context. Some adulting.
Production of pear brandy begins with pear cider -- and producing pear cider is difficult. You need to extract the juice efficiently and you need to clarify it, removing the pectin, especially important if you'll be distilling the cider to brandy due to pectin breaking down to methanol. There are a handful of methods for this, and they're generally labor intensive, time sensitive, and requiring expensive equipment. Luckily for us, I received a text message a few years ago from my Uncle Stuert, partner in Indian Ladder Cidery Brewery. They had a pear cider they'd made from Seckel pears -- it had been aging a few years but was a bit reductive. There was some hydrogen sulfide, a common compound produced in fermentation that is undeniably a flaw. Fortunately, it is incredibly volatile -- meaning the molecule needs very little encouragement to depart a mixture of alcohol and water.
We added the cider to the still and ever so slowly heated it up. The culprit of the off flavor / aroma was quickly liberated and the remainder of the distillation was all pear and aromatic esters, plentiful thanks to the years it spent aging on fine lees. Soon after the distillation was finished, we had the opportunity to buy some gorgeous Forrelle pears. Perfect timing. We rested the Seckle Pear eau de vie on those Forrelle Pears from December of 2020 until July 2022.
When we launched Riley, our watermelon eau de vie soda cans, we talked about creating a whole series of canned, eau de vie sodas. We'd name them based on their striking personalities. Talitha, owner of Vine Wine, mother to the one and only Sadie, and dear friend of ours -- threw Sadie's name into the ring. YES. And when we went and tasted this resting pear brandy, it woke up and practically shouted Sadie. Classic and striking, bold and surprising.
To our young friend Sadie, as you take on the world and set off on your many adventures, this ones for you.
Cheers!
Leslie
PS thank you to our our designer Andrés Mondragón Becker for this perfect little label. This is his second label for us, the first being the trippy Nocturnal Pursuits label. Andrés is out of Mexico City.
And thank you to Indian Ladder for making this spirit possible.