Mad King Hopped Apple Brandy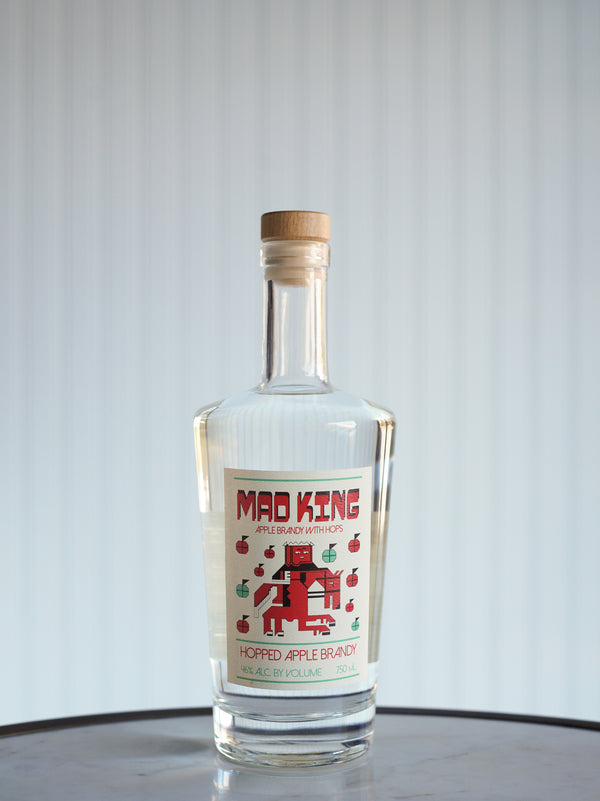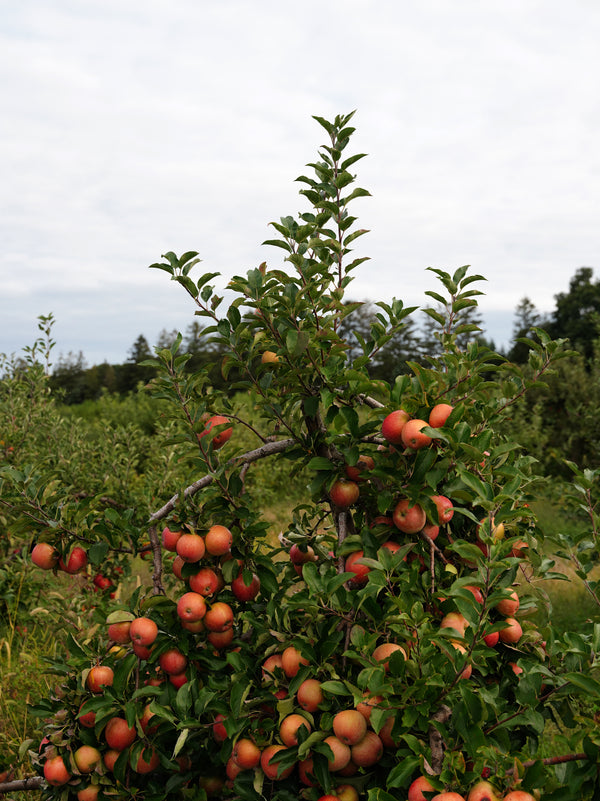 Apple Brandy
New York apples & Nugget Hops from Indian Ladder farms, Altamont, NY
Double pot distilled, the second distillation with hops

750mL
46% Alc. by Vol.
Suggested Serve 
Neat, or chilled with a splash of tonic.

Into the Bottle
Wonderment, "a state of awed admiration or respect."  To tone down this sense, of wonderment, riding a long road from a sheer peak to a local orchard would be a task somewhere between quite tough and impossible.  Through gorges, over falls, then bends,  through mountain air towards north and past generations of farms, among the apples and along fresh cut cornfields, are the first bursts of deciduous orange.  Autumn is here.  And here, in the turn of the season, at the foot of the Catskills is Indian Ladder Farms.

We know this farm well, yet still there is not restraining wonderment.  At an orchard time is nearly physical, an object and a place.  Fall here means ripe fruit, ciders pressing, peepers leaving their truck scraggly parked on the shoulder, just to jaunt into a pumpkin field.  To make a spirit from apple is to covet and save this visceral impermanence.  We do this by the year with our Sweet Triumph, but this year took the wondering even farther.  Indian Ladder also grows hops.  Like adding crimson to red, we added more fleeting fall to our brew.  Tinkering away we threw them in the pot still, and out burst a citrus aroma orbiting the rich apple hearts.

Called Mad King, a consumed alchemist, a tinkerer tying together the threads of fall upstate.  It's autumn you can touch.