Primates: Forward ≠ Future, Bergamot Sec 2.0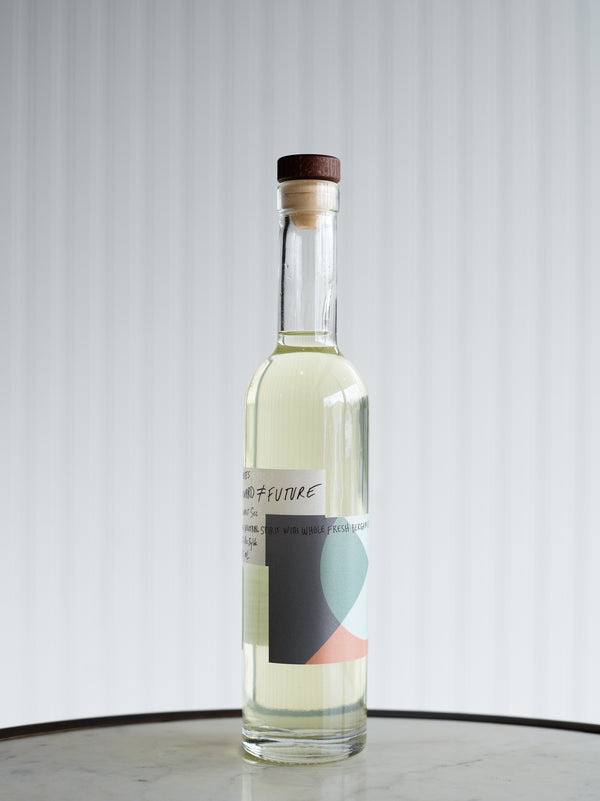 Grain Neutral Spirit & Whole Fresh Bergamot

375mL
25% Alc. by Vol.
Into the Bottle
Two-point-zeros.  Let's talk about second bites at the apple or, in this case, bergamot.  
We are lucky enough to be a few years at it out here at Matchbook.  We've learned a bunch along the way.  We've made fans of some our our earliest releases, we've found favorites of our own, and with some we've made second go-rounds.  In the early days we aimed to make an ever evolving series of limited releases, each time new, responding to whim and nature.  It quickly became obvious though—first with
Elsewhere
, then with
Ritual Sister
—that beloved requests, even ardent demands required recreations.  
Here we have Bergamot Sec 2.0, another in a short line of bottlings that we've had a chance to rework, rethink, and improve.  Last year's first release we loved, of course, but we knew we left room for growth.  
Vivek & Seema, a husband and wife duo who have, if unconventionally, simply dedicated their lives to citrus. 
Flavors by Bhumi
grow rare citrus at their greenhouse farm in New Jersey (obviously!) and what they can't grow they source from the most incredible independent citrus farms on the west coast.  The fruit is harvested to order as they liaise with a commercial airline to transport the fruit, taking advantage of excess cargo space.  This seemingly small step pays off big, lowering the footprint and storage time while minimizing the citrus time from the farmers hands to ours.  Their fruit is so fresh and more clean.
To this fruit we added small new step of juicing after maceration, much like with our beloved Elsewhere (3.0 is also made with Bhumi citrus!).  Here in spring 2022 we are growing, as are our formulas, as are our communities.

Back by popular demand and better than ever, Bergamot Sec 2.0. Pick some up on on the Drop Shop, whether you are in New Jersey, California, or a given state in between.

Cheers!