Late Embers Sunchoke + Honey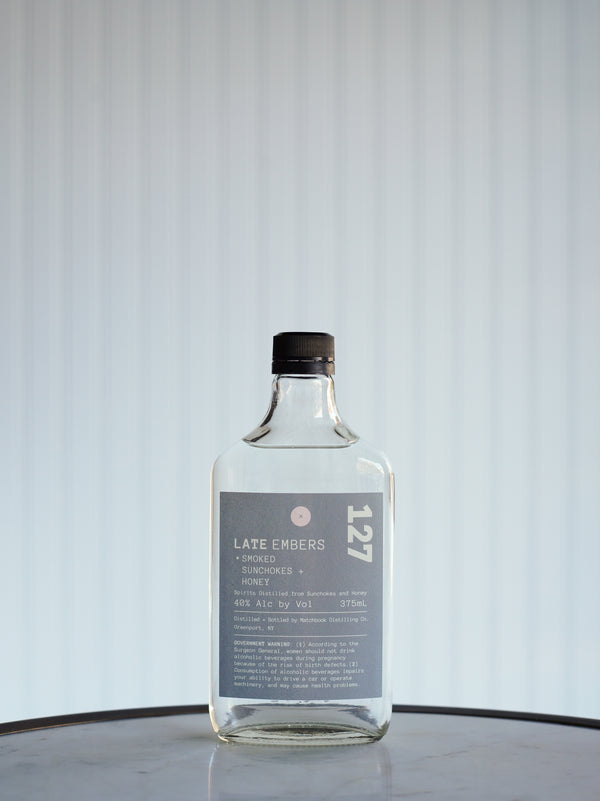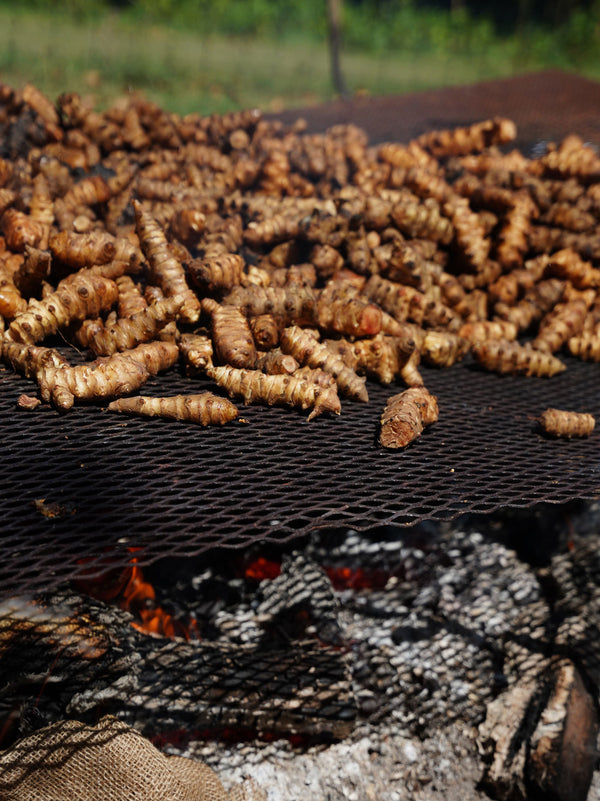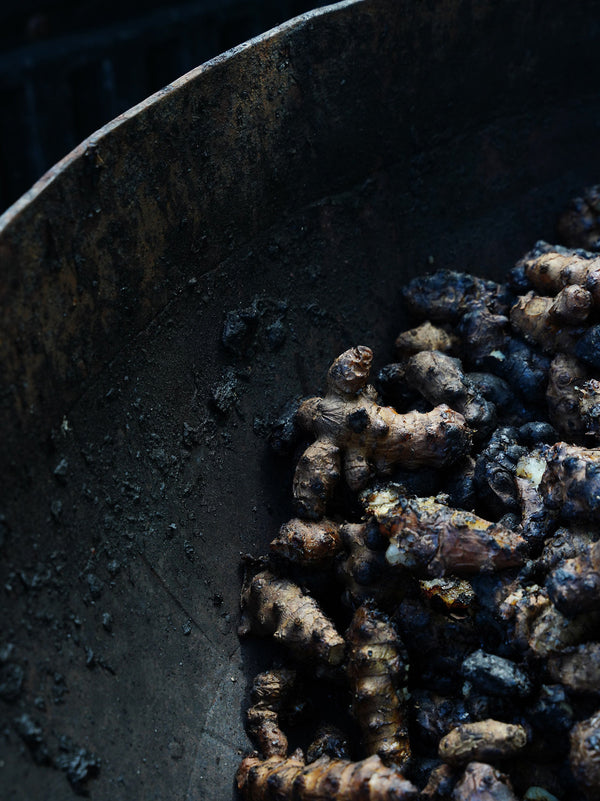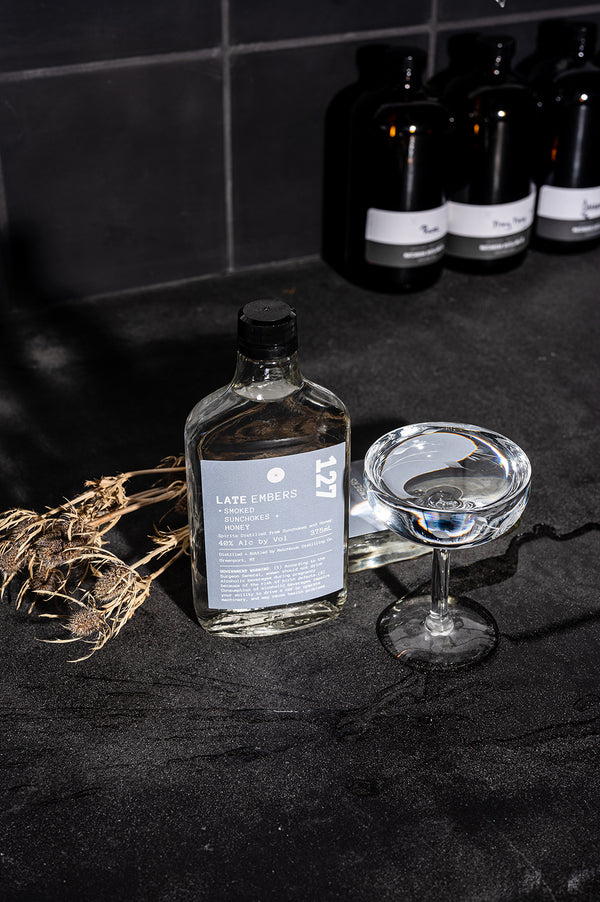 Smoked Sunchoke + Honey

375mL.

40% ABV.
Suggested Serve
Drink it neat. Drink it shaken with some sugar and citrus. Or stirred with some vermouth and a bitter.
Into the Bottle
When the world met mezcal, it fell in love. Vodkas, gins, whiskeys, brandies.. we had experienced a world of beautiful flavors, clean and definitive. Whiskey tasted like cereal, occasionally peat. Apple brandy like apples. Gin like juniper and botanicals. Vodka; alcohol and cream.
And then we met mezcal. And we tasted smoke, earth, florals and fruit. And we got into Jamaican Rum, for the fruity, funky, earthy. And suddenly, nothing was off limits. We wanted to taste everything. It was an awakening.
Sugar cane is a tall grass. Agave a giant succulent.
What else could we make spirits from and what flavors were waiting to be discovered, built, harnessed and bottled?! This is the drive for our constant R+D, our passion for biodiversity and our commitment to farms that steward soil.
In December, we found ourselves back at the fire pit. With Sunchokes - a knotty root vegetable (aka a tuber) that grows like wildfire here in the North East. It loves our environment so much, that countless websites warn, if you plant these babies, you better really, really like them. Because they're perennials, they'll grow back year, after year. And where you plant one, you might be harvesting 5.
Sunchokes, just like agave, are made of chains of fructose molecules, called inulin. Because yeast can't digest inulin, we need to unbind those fructose molecules - a process known as hydrolysis. In Oaxaca, the home of Mezcal, agave hearts are smoked, roasted and baked in giant pits with hot rocks. The agave hearts steam, breaking down the inulin - and there we have hydrolysis.
We were inspired by that process — so we built up our fire in the pit and began roasting 1800 lbs of local, organically grown sunchokes. We burnt wet burlap sacks to help increase moisture and build smoke. For the fermentation, we added some inulinase, an enzyme grown by aspergillus (koji) in a lab, to help finish the job of breaking up the fructose chains, making sure we wouldn't leave any precious inulin behind. With the addition of water, local honey + champagne yeast, our fermentation began.
Ferment lasted a week before we transferred our mash to the still and ran it through a pot and column and the spirit collected right into demi where it rested.
The spirit is full - it's smoky and earthy with notes of pear, black pepper + rose rounded out by the smell of earth, concrete and grass after rainfall and freshly chopped wood.