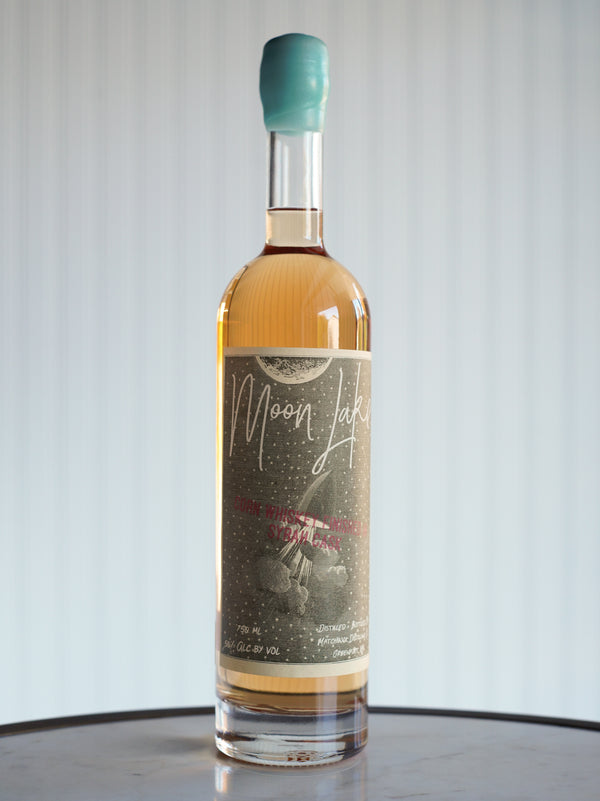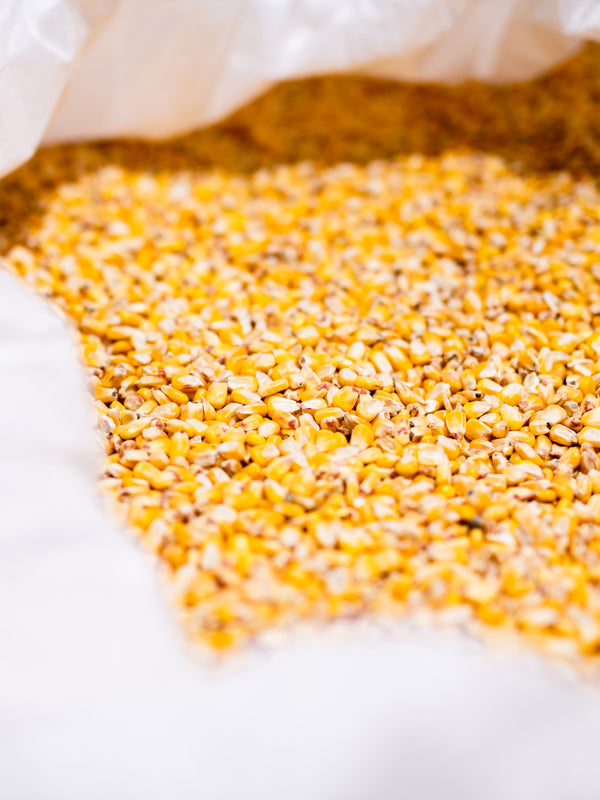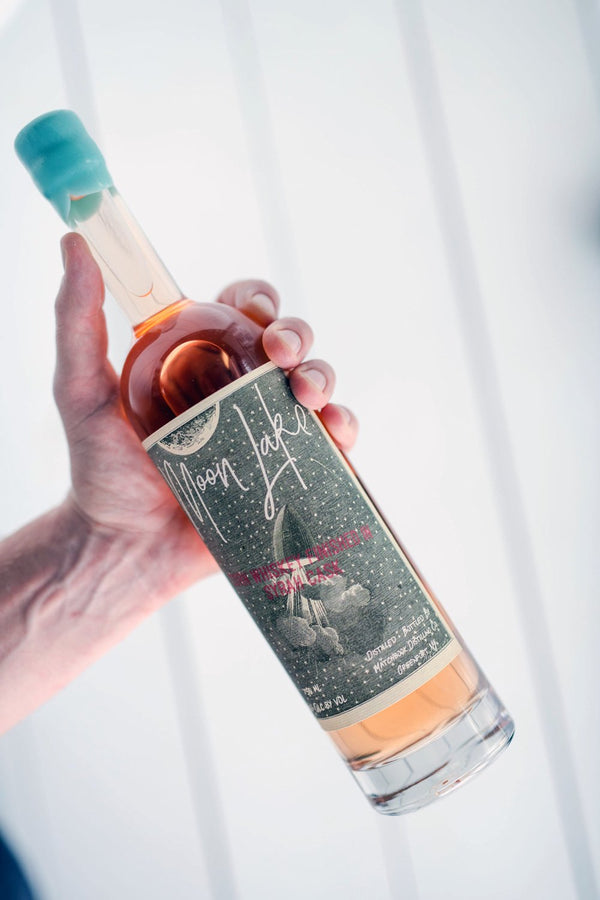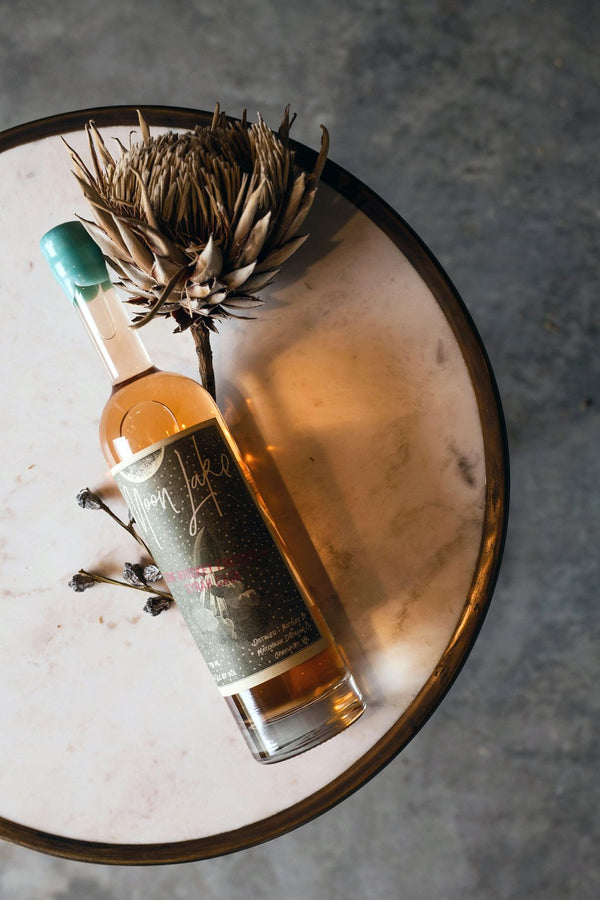 Corn whiskey finished in Syrah Cask
NY organic corn whiskey
fermented 1 week and double pot distilled.
rested in syrah cask
750mL
50% Alc. by Vol.
Suggested Serve
1.5 oz of Moon Lake + ½ oz Ancho Reyes + a little sugar to taste + if you have a lime peel around - squeeze it over your glass to express some zesty oil. Chill and serve.
Into the Bottle
You go through your life smelling something, like corn, all the time. You have a memory for it - it's familiar. And then you smell it again, only this time, it's the most corn-rich corn smell you've ever smelled. It is unmistakably corn BUT intensified - like the volume has been turned up, LOUD. It's a smell you never knew you were missing, but as soon as you get up close to it, it makes you long for it in a most nostalgic way, as with borrowed memories of someone else's grandmothers cooking.
Dan Barber writes about this same phenomena in Third Plate when he works with a nearly lost heirloom corn. If there can be a shared consciousness with a people in a place, corn is certainly a staple of ours across the Americas. And such were the thoughts that flooded us when we first got to work with our corn - organic and profoundly aromatic - grown in the Finger Lakes by Thor Oeschner.
Gelatinization of starch is the process of dissolving the starch in water so that the enzymes can break them down into simple sugars for fermentation. This is a critical step in the alcoholic fermentation of grain for whiskey, beer, vodka.. and corn is the toughest, requiring the highest heat out of all the grains we work with. This corn spirit started out as an exercise to test ourselves and our equipment - and it was so appetite stirring in its richness — we had to bottle it. It was double pot distilled like our future whiskeys would be, and rested in a freshly emptied Syrah cask to layer in some phenolics and build esters, creating depth of flavor that would accent and compliment the corn.