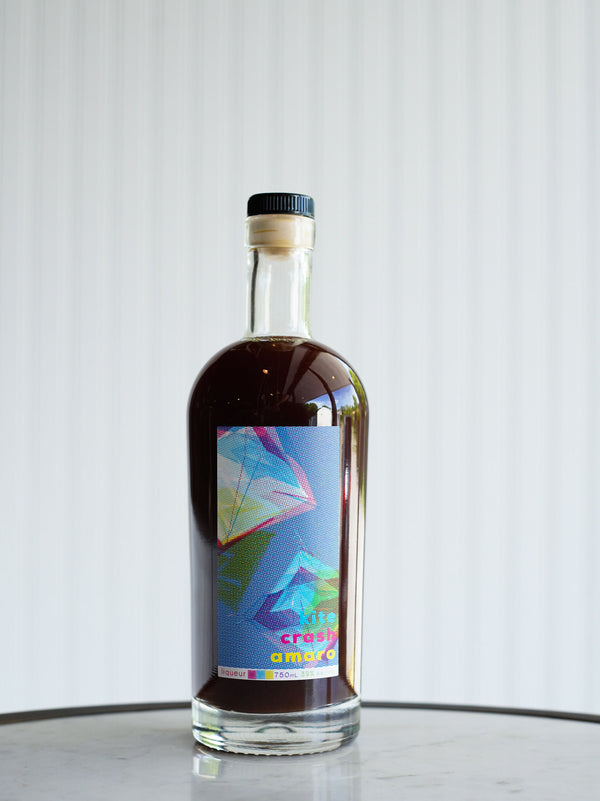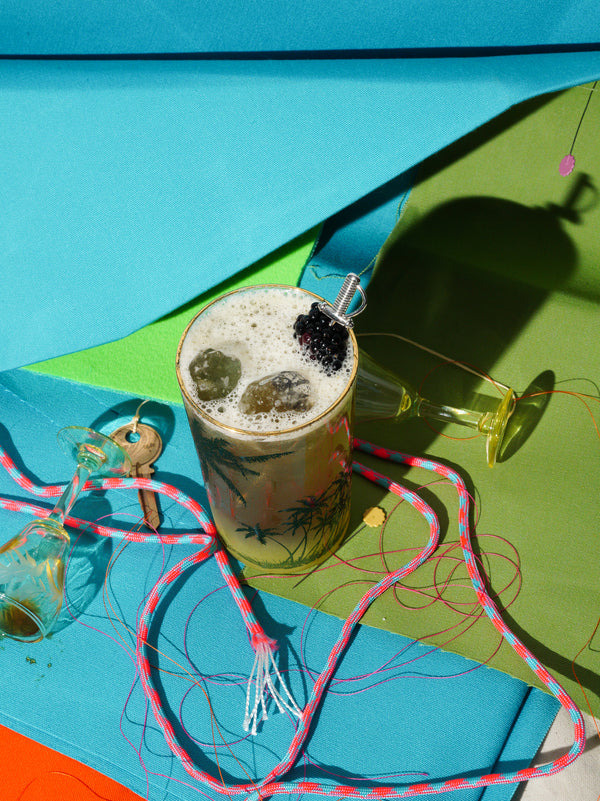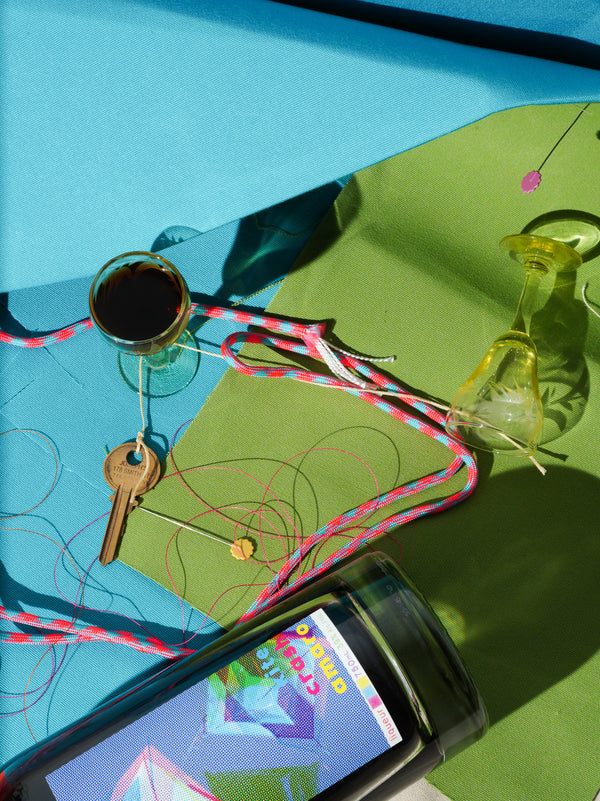 Amaro
Grain Spirit w/ c

ardamom, rooibos, damiana, sea buckthorn, black tea, cascara, black walnut, elderflower, lemon thyme, chicory root, gentian, rhubarb root, leaf & flower of linden




Macerated for 2 weeks. Patiently stored for 3 years.

750mL

39% ABV
Suggested Serve
Suggested Serve: Neat, with a cube.
...Or in an Black Pearl: 1.5 oz Rum, .5 oz Kite Crash, .5 oz Orgeat, .75 Lime

Into the Bottle
Matchbook is an R+D facility. That's the first phrase on our 'About Us' page. What that means depends a lot upon the day, or year, or season, or even who's in the building at any given moment. R+D can mean finding an ancient fruit that has curiously never been prevalent in distillation and figuring out how to make some booze out of it. Or working with climate impacted wine to see if we can make brandy (spoiler…it's delicious). Today, with this Drop Shop release R+D is about a project started with no certain destination in mind, yet known intuitively that it will wind up in the right place.  

What you see on the Drop Shop is a few dozen bottlings we have had the fortune to share with the world. What you don't see is the few hundred demijohns, barrels, drums, and totes hold all sorts of projects in varying phases of completion. Koji+Wheat, Whiskey w/ Banana Peel, Montauk Pine Botanical. Drums full of fruits, demis full of herbs and spices, EDVs taking their time, and until a few weeks ago on small amount of a very special digestif.  

Kite Crash started as R+D for a gripping and spicy, round and tannic, bright with a touch of smokey take on an Amaro.  We started it a few years back, formula approved December 2019.  Cardamom, rooibos, damiana, sea buckthorn, cascara, black walnut, elderflower, lemon thyme, roots chicory gentian & rhubarb, leaf & flower of linden rested for a few weeks on grain spirit then strained off and ready to proof. Then 2020, the launch of the Drop Shop, Ritual Sister and Elsewhere, 2021, Riley cans, Meta Rye, sunchoke roasts, 2022 fire pit nights, brandies, sandalwood, beach time…and our little amaro lie in wait. For a gap in the calendar, an inspired whim.

At Matchbook we try not to waste a drop. If it's tasty we are going to find a way to share it. Luckily, more often than not it is quite. At long last we calendar finally turned for our earliest amaro. Truly a small batch proposition, we put it out into the world hoping as every to warm some hearts and pallets. It was a hit!  So much so that we ran fresh out in a number of weeks. However, true to the nature of this story, a few days ago we found a bit more—7 bottles. Seven!

Grabs some before it's too late!

Cheers!