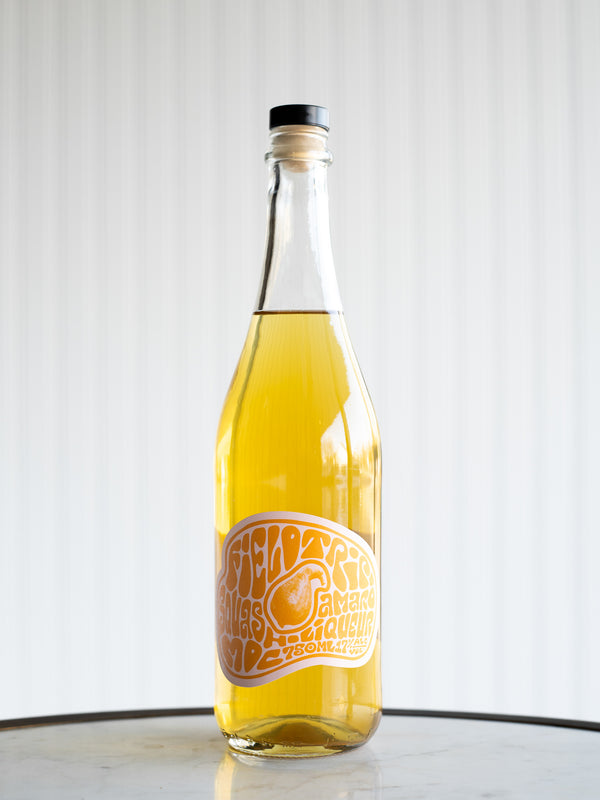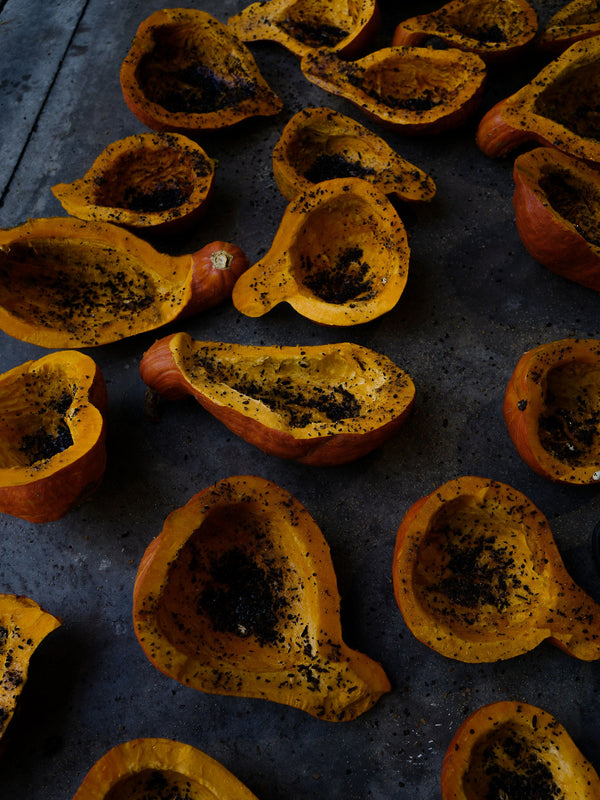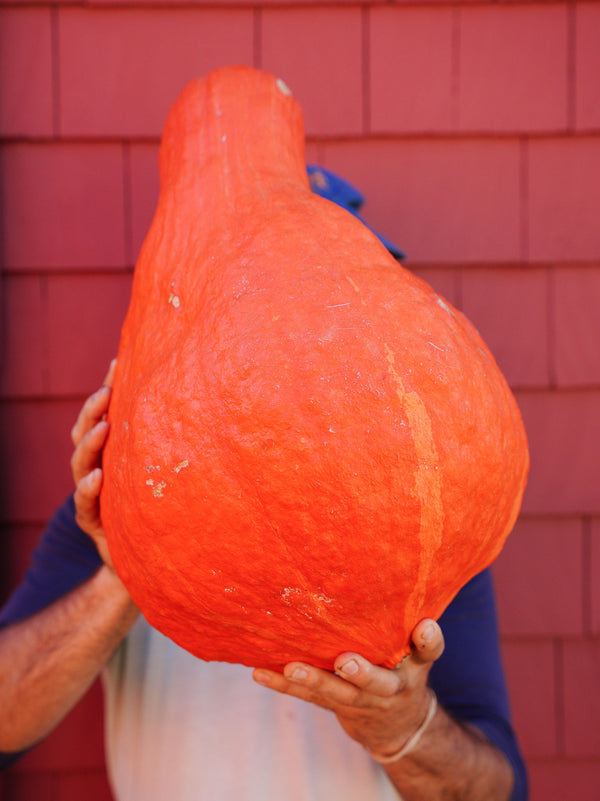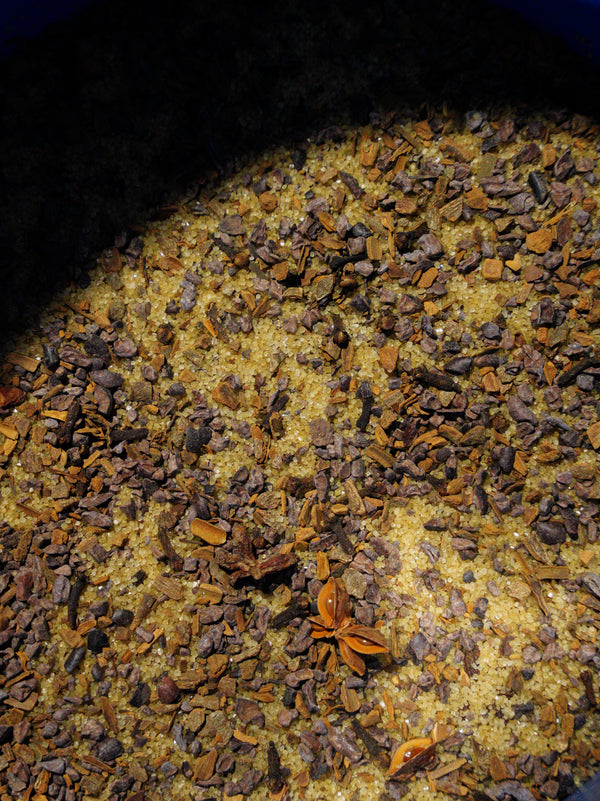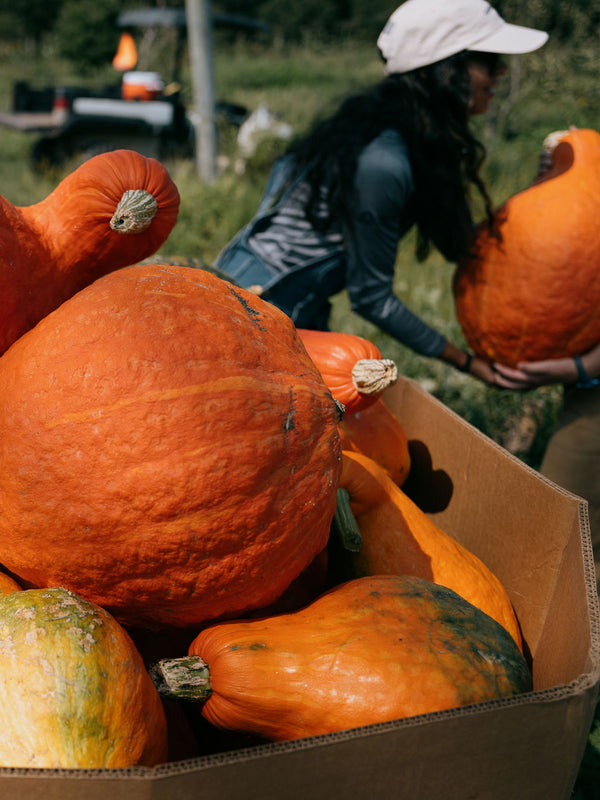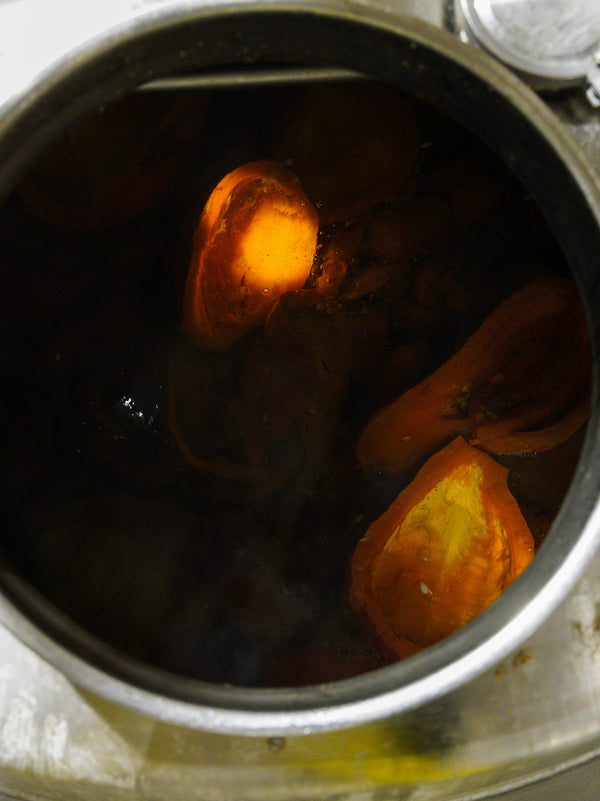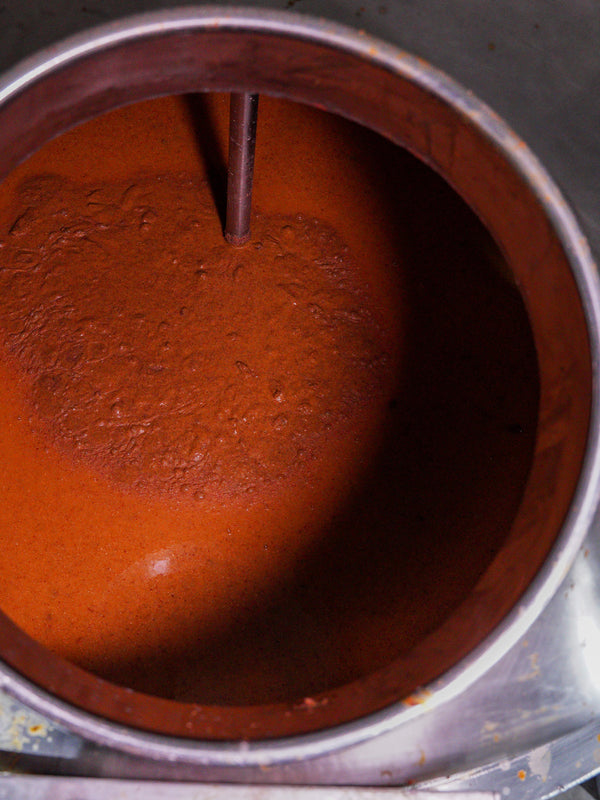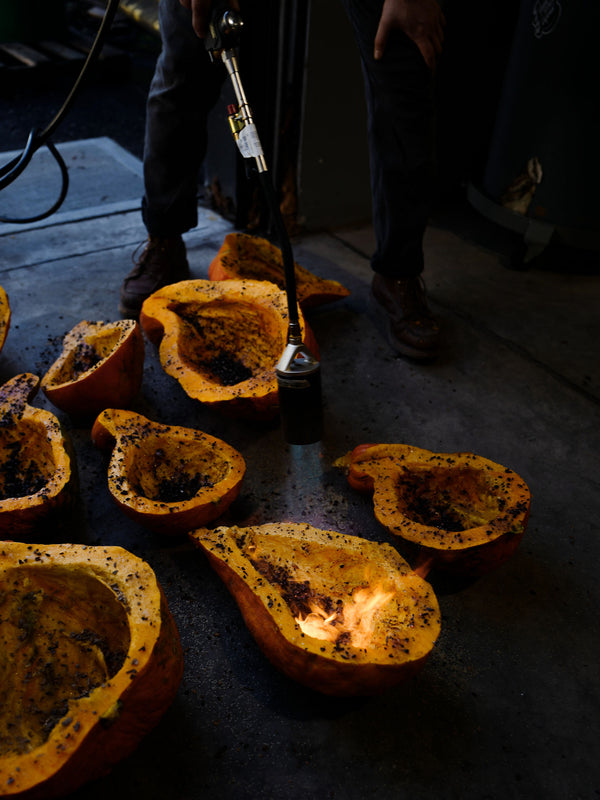 Liqueur
Squash Amaro w/ cacao nibs, vanilla beans, cinnamon, star anise

Fermented Boston Marrow Squash & aged botanical distillate


750mL

17% abv
Suggested Serve
Suggested serve: North Road Tropicale: 1.5 oz Squash Amaro
1 oz Quinquina, .5 oz Sunsetter Sandalwood Single Malt, Bitters
Into the Bottle
We never would have imagined that a wine made from giant, gourd shaped squash would taste like passionfruit once fermented. Maybe caramelizing them with vanilla beans and cacao nibs, star anise and cinnamon, drew out those flavors. It definitely didn't start out that way. But as the sugars in the juice of the caramelized squash began to ferment and the acidity began to climb - we were suddenly and delightfully surprised by the tart, juicy and vanilla flavors that just jumped out at us. Growing Boston Marrow Squash had been a gamble.
We had picked the variety off of the Ark of Taste -- a description of a vanilla custard quality peaked our curiosity. The Ark of Taste is a living catalog of delicious and distinctive foods facing extinction. By identifying and championing these foods, we keep them in production and on our plates - as explained by Slow Food, the authors of the list. So we couldn't exactly go to the store to pick some up, if we wanted to see what a squash with vanilla custard qualities might taste like, look like, smell like -- we'd needed to ask someone to grow it for us.

Flash forward to September 16th where we're walking down the long row of our squash patch at Treiber Farms, hauling out 2,588 pounds of these giant squash.. many of them weighing in at 40 pounds!

They cured for a matter of weeks before they were dropped off for us at the distillery. We had to run to the hardware store to pick up saws to cut them open. We'd saw them. Steam them. Roll them in brown sugar with cacao nibs, vanilla beans, cinnamon, star anise.. and then we'd torch them, caramelizing the sugar and toasting the spices. We then added the caramelized squash to the mash tun, covered them with water, and boiled them to release the sugars and flavors and spices.
We racked off the liquid and allowed it to ferment for 4 days. Until we cut into the squash, we had little idea of what we were going to do. But we found ourselves guided by the size and apparent make up of the squash. For one, as we cut into them, we could tell these squash were full of pectin, which would create problems like methanol during the fermentation. We had to figure out how to get the sugars and the flavors and leave the pectin behind. Hence the steaming, caramelizing, boiling and racking.

The fermentation lowered the pH, creating a really bright acidity, and created this big passion fruit flavor, which only highlighted the spices further. We decided we wanted to only highlight the spices in the fortification process -- so aging the spices in an old cask would lend more spicy, vanilla, char qualities. We chose an amber Belgian candi syrup to bring up the sweetness, but only a touch, and we wanted it to lend some weight and flavor. We added orris root and quassia for some woody, bitter structure.

What was fresh in Fall is now alcohol.

Enjoy the harvest.

Cheers!