Flatlander Aleppo & Wine Cask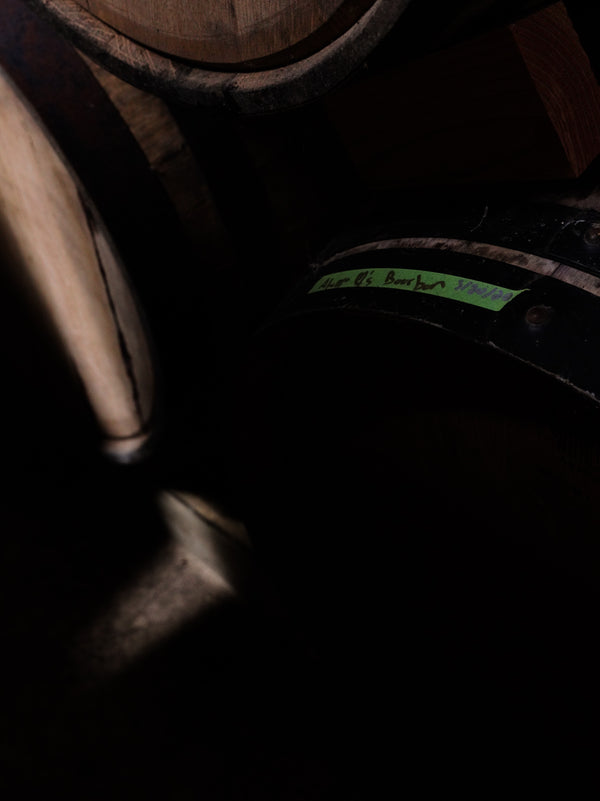 New York Corn Whiskey w/ Aleppo Peppers, aged in a Red Wine Cask
69% Dent Corn

18% Danko Rye
13% Malted Barley

Distilled w/ East End Aleppo Peppers
750mL
40% Alc. by Vol.
Suggested Serve
Neat, fireside with a Porter beer in tow.
Into the Bottle
Our Flatlander project began this summer.  The notion was to tell a story about our local agriculture through new and inventive whiskey.  We started down the road with farmers Paul + Kathy Rogers who we convinced to dedicate acreage  growing heirloom Oaxacan green corn just for us.  Already down a road untrodden in whiskey with the green corn we were when serendipity brought us aji amarillo.  A hop farmer, our friend Greg from The Hoppy Acre grows them between managing his hops.  He had some extra, of course we said yes. 
Oaxacan Green Corn Whiskey, distilled with aji, and finally aged in a used Sotol cask.  A whiskey like none other, that expresses the unique grain, a little kick, and the agave-like earthiness of the Desert Spoon.  A daytime whiskey for the height summer out east.

A whiskey that expresses intersection agriculture, creativity, and community.  A very Matchbook Whiskey.
Now, with winter on the sunset gusts and we have Flatlander 2.  One would expect a farm so versatile as to grow hops and chiles, all in various varietals, to have something special in it's garden gloves.  One would be right.  Greg grows Aleppo peppers which, though uncommon on the East End, grow quite robustly here nonetheless.
This time around we started with a bourbon blend.  A mix of our workhorse grains from our friend Andrea at Valley Malt.  Dent Corn and Danko Rye from Oechsner Farms in Newfield, with some NY malted barely to boot.
Again throwing the cut fresh peppers into the spirit run and finding a suitably unusual barrel.  For the bourbon & Aleppo wine felt right, with the grip and fruit notes off the still and a little bit of warmth.  Luckily here in wine country, finding a red wine barrel is somewhere between finding a sunburn in August and a frost nipped nose in winter. 

Flatlander 2, a Corn Whiskey with Aleppo peppers, aged for 18 months in a red wine cask.  A whiskey for fall campfires and winter warmth.  A nighttime whiskey with round spice and ripe fruit, it's like none we've made or tried.  A whiskey about New York, it's rich and diverse bounties, the subtle slope from fall harvest in a coastal plain, up and up, upstate to the drying grains.
Matchbook is a distillery by the sea on a long narrow island. We take inspiration from our neighbor farms and their works. An homage with accents and punctuation from the world over. This is Flatlander.

Happy exploring!
Matchbook