Nocturnal Pursuits Vermouth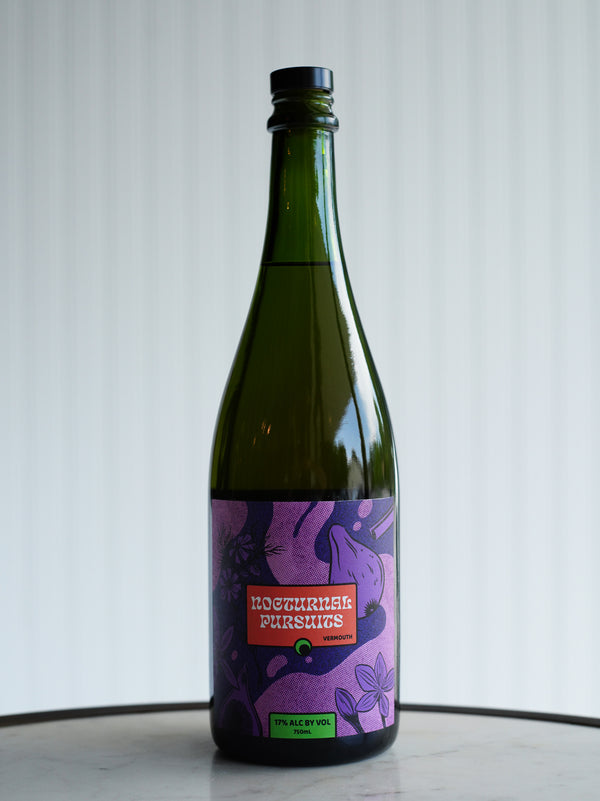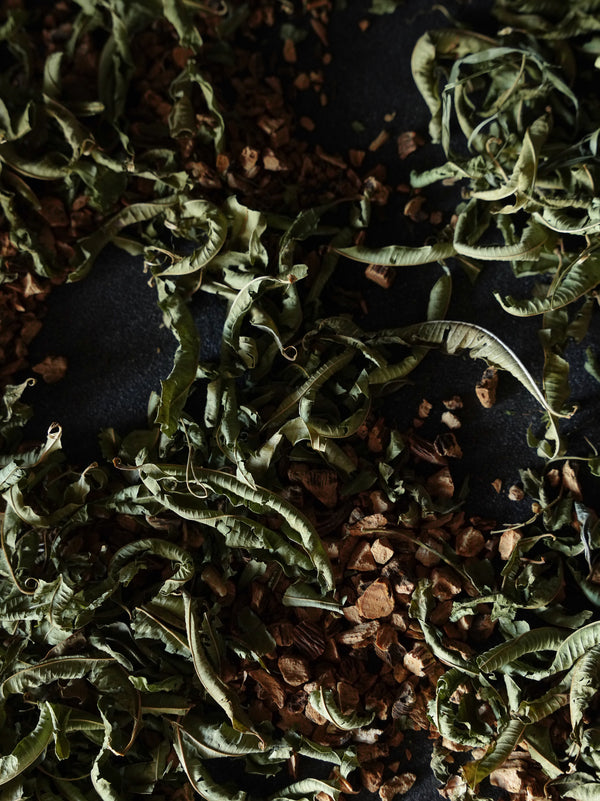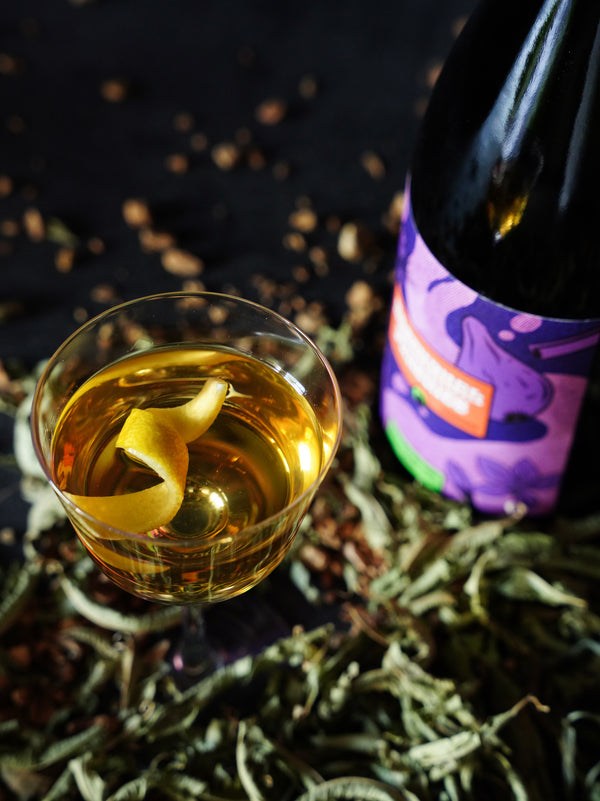 Vermouth
A dry vermouth made of biodynamic Pinot Gris from Keeler Vineryard

Infused with orange blossom, chamomile, lemon verbena, Mallorca melon tea, gentian, French figs


750mL.

17% ABV.

No sulfites or sugar added
Suggested Serve
Into the Bottle
Spirits!  A word often and obviously associated with us out here at Matchbook Distilling.  Much of our time here in Greenport is passed running the stills, mashing grain, and sorting barrels of course.  But all along wine is in the background.  Matchbook the vintner, the vermouthery is eversteady pressing, fermenting, barrelling & infusing.  Hence with this early summer offering, Matchbook the distillery offers it's third(third!) vermouth.
A few weeks back it was a gin, floral and fruity, with a touch of spice.  To boot, today we have a vermouth, dry and herbaceous, the perfect compliment. 
Made of Pinot Gris from Oregon Vineyard Keeler Estate, 600 gallons was distilled to into an eau de vie, with the remaining 300 gallons kept as wine for the base.  The wine we let ferment wild at a cool temperature, preserving the freshness and grape character.  For the eau de vie we chose a super efficient yeast to maximize yield.

To the mixture we added orange blossom, chamomile, lemon verbena, Mallorca melon tea, gentian, French figs from Rare Tea Cellar and let sit for a month.  A quick strain and nothing else.

A bright and opulent expression fruit, melon, and herbs--have it in a martini, with soda, or chilled all by itself.  At summers edge, for your cool evenings and beach swelters alike, we offer Nocturnal Fortunes Vermouth.  Grab a loved one and a grab a sip!
Cheers!