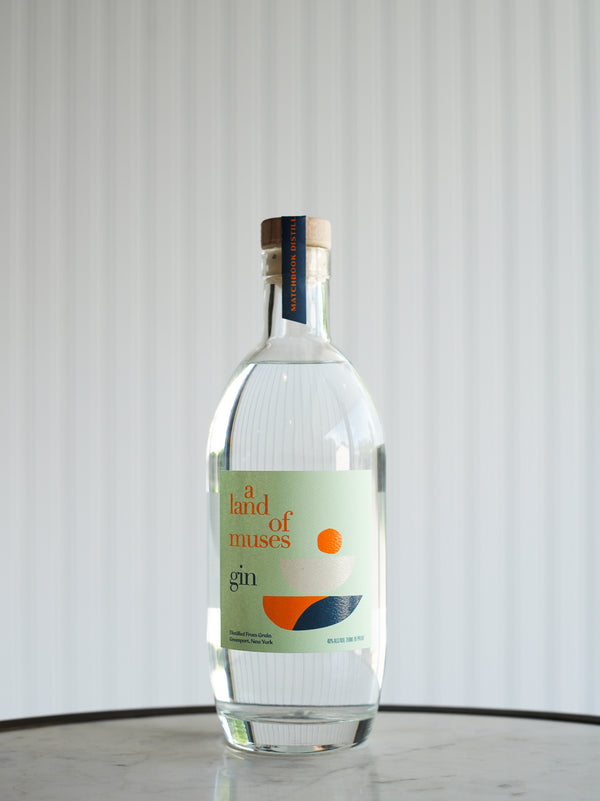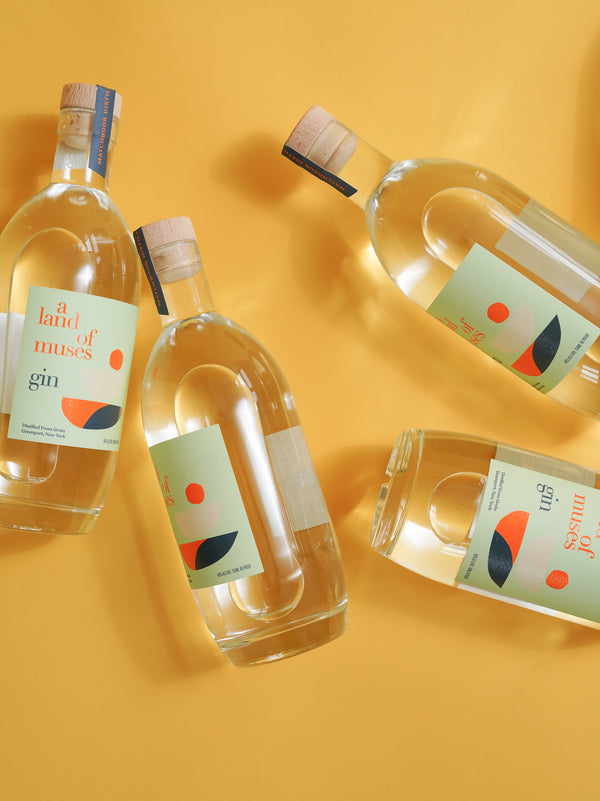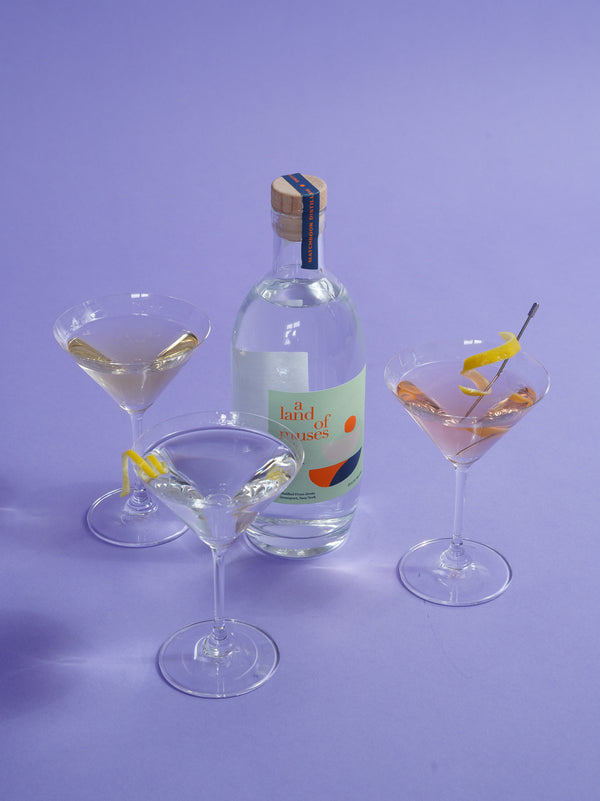 Gin

New York grown corn spirit
w/ Albanian Juniper, Rose, Apricot, Orris Root, Lemongrass & Kasu Shochu

750mL
40% Alc. by Vol.
Suggested Serve
Dry Martini
2 oz A Land of Muses Gin
1 oz Dry Vermouth
Into the Bottle
It might strike you as odd that today, June 3rd of our 4th year in production, we announce the release of our first gin, the classic spirit that requires a sense of identity but no aging, has found itself as the go to first release for new craft distilleries.
When Matchbook first opened, instead of creating a gin, we authored and lobbied for a law that would allow you to make your own. When that law passed New York became the first state to allow people to make spirits without a State or Federal liquor license, provided that they worked with a licensed facility. Our
Create Your Own Gin
program was born -- and we began creating a library that today features over 100 single botanical distillates -- making it possible for anyone to come in and create a signature gin in an afternoon.
For years, that offered such a rich life with botanicals -- we never felt compelled to release a signature gin of our own. Or that was true.. until Muses.
A Land of Muses is at once a classic gin and a rebellious offspring. A juicy juniper grown on coastal Albania accounts for the largest botanical by volume while kasu shochu, the refermented and distilled rice from
Brooklyn Kura's
Sake, really steals the show on the nose -- reminiscent of almond joys and a tropical fruit salad. Bright herbs like lemongrass and lemon balm, grown here on The North Fork, leave the lasting impression.
The name is a gesture to all our muses, the growers and the makers from the world over, that inspire us to search and explore; to find and appreciate the natural world and all that grows around us. That is a land of muses.
Years ago, a tailor friend of mine (named Taylor) would say he was sticking to the classics, while sticking it to the classics. Think of that while you sip a Muses Martini.
2 oz A Land of Muses Gin
1 oz Dry Vermouth
Cheers!