Ritual Sister 2.0 - Smoked Pineapple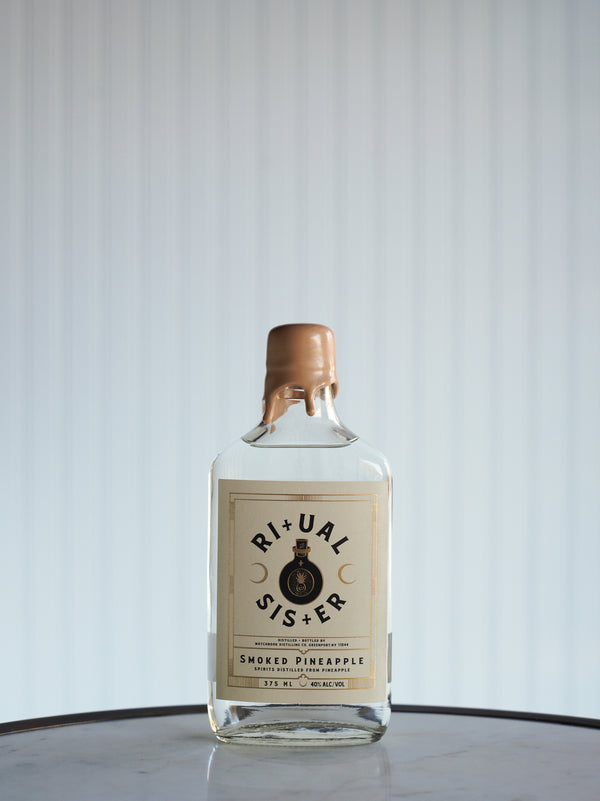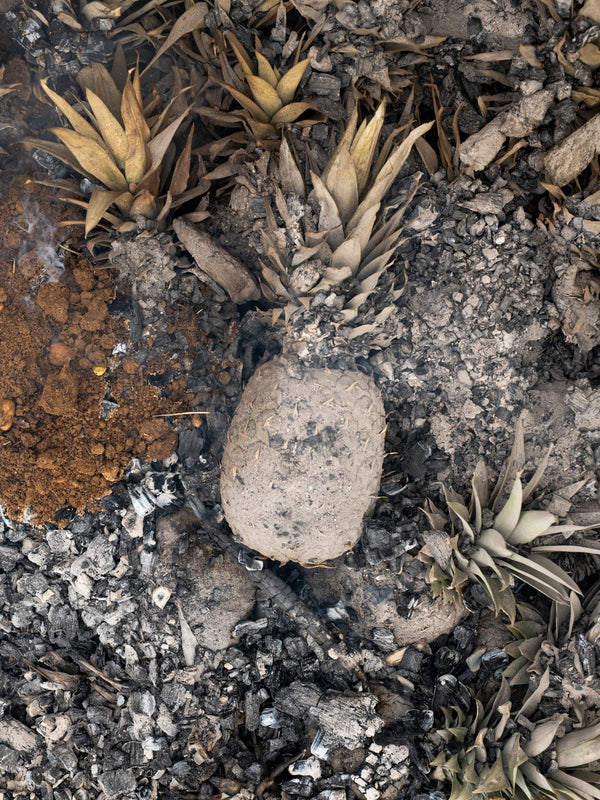 Spirits Distilled From Pineapple 
4000 lbs of fresh pineapples smoked and baked in the ground for 3 days and then open top fermented for 3 weeks before pressing and distillation.

Only additive was a light pitch of champagne yeast.

375mL.

40% alc. by vol.
Suggested Serve
Suggested Serve: By itself or mixed as follows: 1.5 oz Ritual Sister, Muddled Lime Disc, Teaspoon Cane Sugar. Over Ice.

Into the Bottle
We have our rituals here at Matchbook. Some marked by the hour, others by the season. When we write them down, they may read like a task list - but it's the ceremony, the heir of occasion - that transform those tasks into ritual.
Last years story of Ritual Sister was a revival story -- the world was going into lockdown. The distillery was allowed to continue to operate and for the most part, we constituted a single family household. But there was uncertainty and tragedy in the air. It was a moment begging for fortification and inspiration. And so we dreamt up this smoked pineapple spirit and it's careful steps -- and we began stacking the wood. Building the fires. Laying the pineapples down in a spiral configuration. Burying them. Digging them up. Fermenting them. Distilling them. And celebrating. We were revived, fortified and inspired.
From Matchbook to The Lin Beach House and then back to Matchbook, this is a spirit made by all of us at both projects. A ritual we all partake in. And ultimately, we're left with a spirit we send out into the world - an invitation for you to partake of this ritual too.
Ritual Sister is made from 100% smoked pineapples, fermented with champagne yeast and distilled into this smoked pineapple spirit.

Every batch is different, just as with the weather and the world that shapes it. The only thing that stays the same is the family that makes it.

Sip it and take part in this ritual that for us is about finding inspiration in your present moment and celebrating the ones beside you.
"To be sensual, I think, is to respect and rejoice in the force of life, of life itself, and to be present in all that one does, from the effort of loving to the breaking of bread." -
James Baldwin, on jazz and experience