Metamodernity Cherry Wood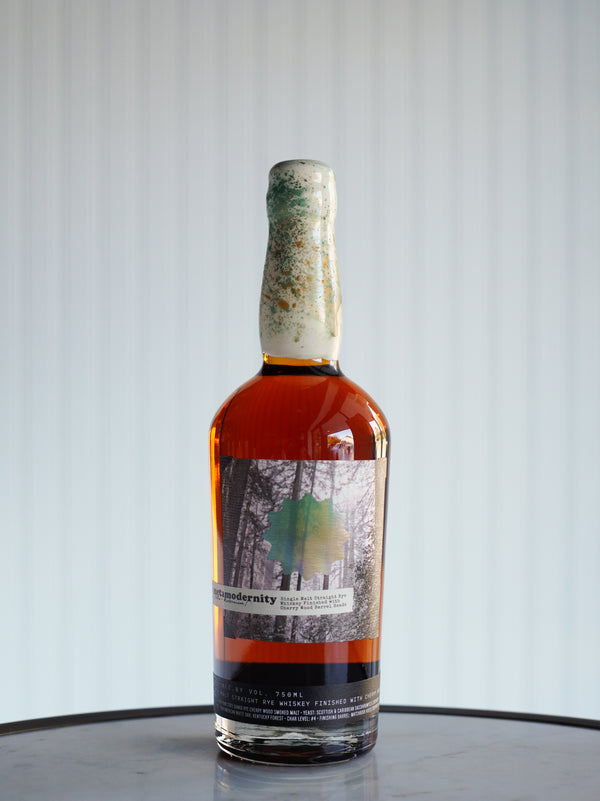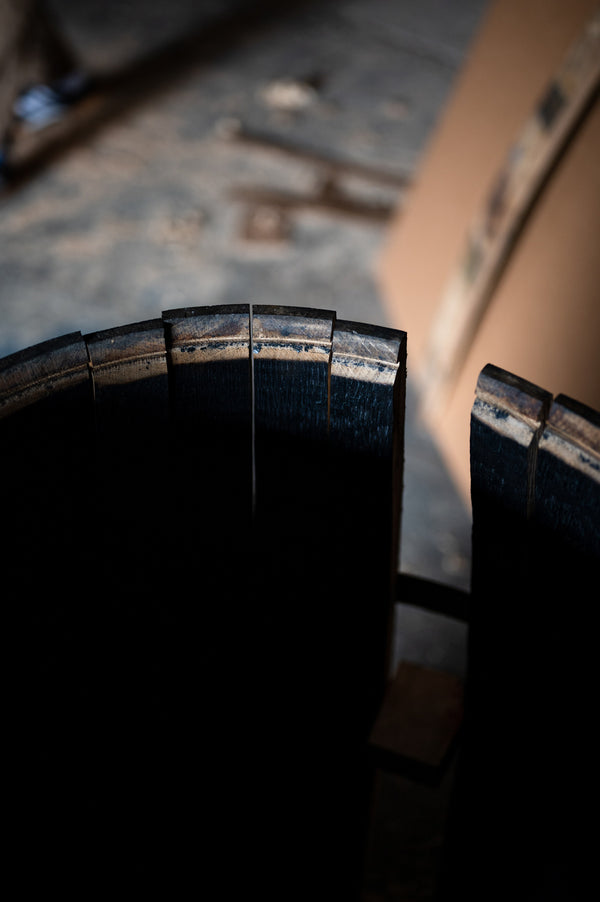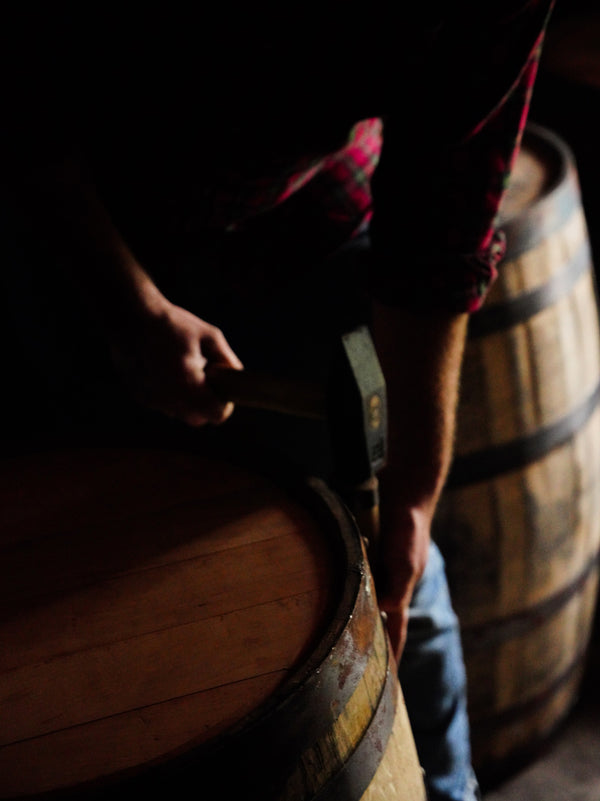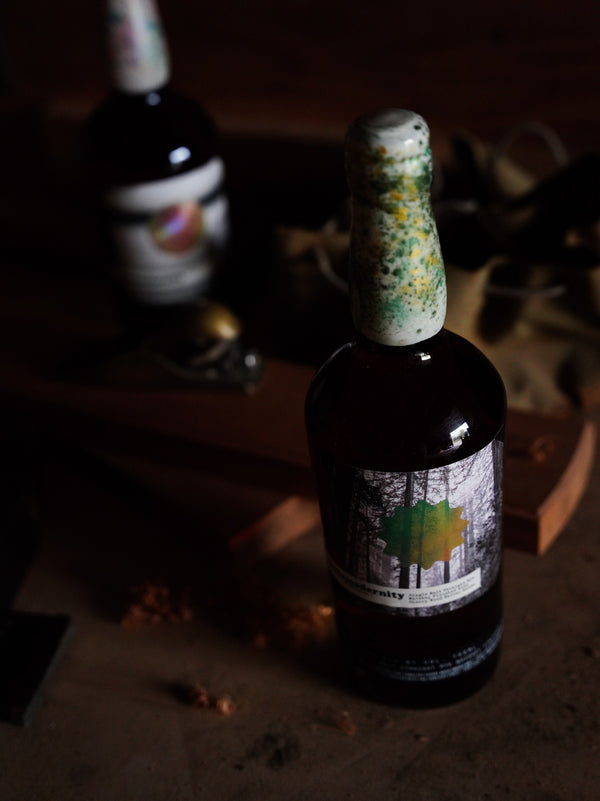 Notes of almond cherry sponge cake soaked in cognac.

Single Malt Empire Rye
100% danko rye grown by Thor Oeschner in the Finger Lakes

Malted and cherry smoked
2+ years, New Charred American Oak, Char #4

Finished in a reconstructed barrel with salvaged cherry wood barrel heads 

750mL
48.5% Alc. by Vol.
Suggested Serve
All on it's lonesome. Drink by the fire, with a companion.

Into the Bottle
Malt is an elegant design. Grain is steeped and drained, steeped and drained - prompting germination. This instigates the development of enzymes -- which modifies the starch into simple sugars to be used for energy in the would-be-growing plant. But our objective isn't to grow a plant, it's to make a beer.. that will be distilled into a whiskey. To do that, we need those enzymes. And so, the grains are dried, which halts the sprouting process, preserves the enzymes and the starch, and, as a happy upside, builds the flavor.

Metamodernity Cherry wood is a Single Malt Empire Rye made from malted danko rye that is smoked with cherry wood in the drying process. This delicate process is done by Valley Malt in Hadley Massachusetts with danko rye grown by Thor Oeschner in the Finger Lakes.

The malt arrived at Matchbook 2+ years ago. We milled it, mashed it, fermented it, double pot distilled it and barrel aged it. While it was aging, a local arborist offered us some air dried cherry wood. Stephen got to work on it - milling it and shaping it -- into a gorgeous, warm, pink pair of barrel heads. He then nestled them into a deconstructed barrel. It was filled with the cherry wood smoked single malt where it rested for an additional month.

I don't think I am usually full of tasting notes. But this one feels so real.. It tastes like almond cherry sponge cake soaked in cognac. that you're eating on a porch in the country, on an early Autumn evening next to your companion, who's just finished a cigar.

Empire Rye is a new designation / appelation -- the requirements call for 75%+ NY Grain, a 75%+ NY grown rye with 25% other grain. Distilled to no more than 160 proof and aged for a minimum 2 years in charred new oak. The whiskey must be mashed, fermented, distilled barreled and aged at a single NY distillery. We're honored to join this new tradition with our first release of an Empire Rye, Metamodernity Cherry Wood.