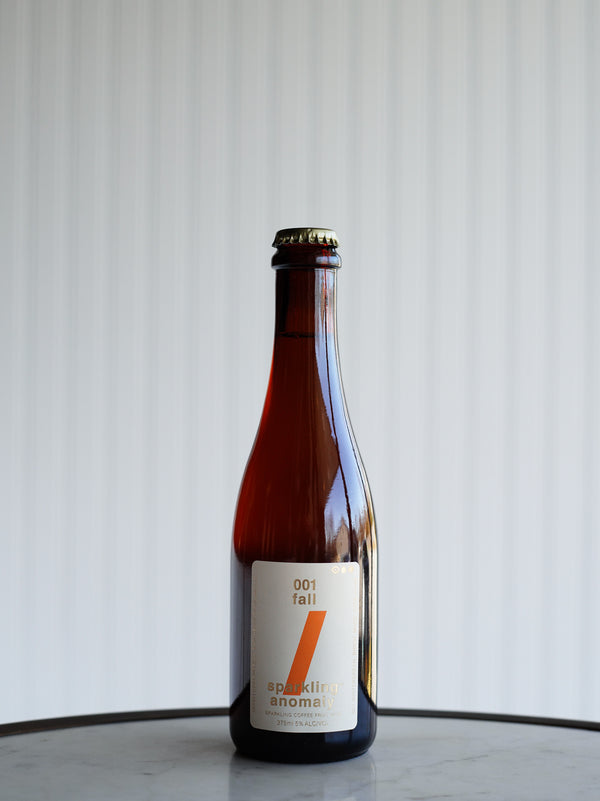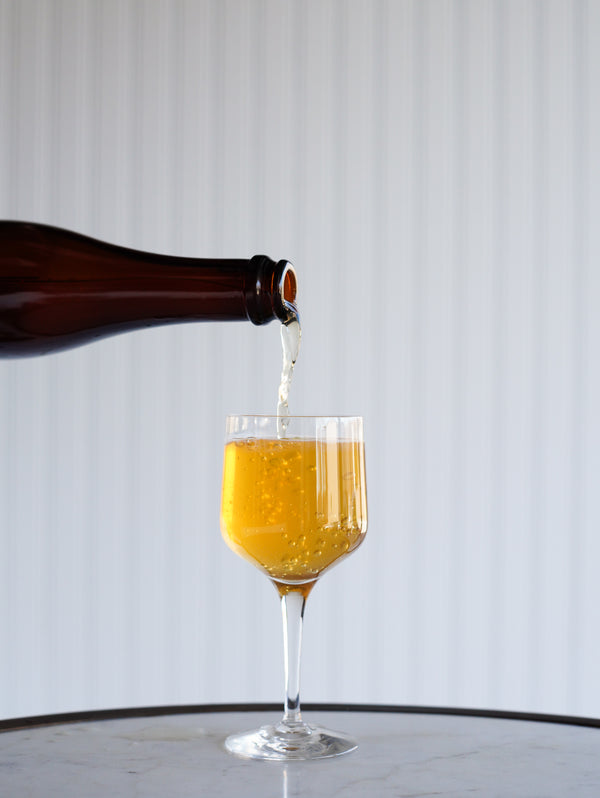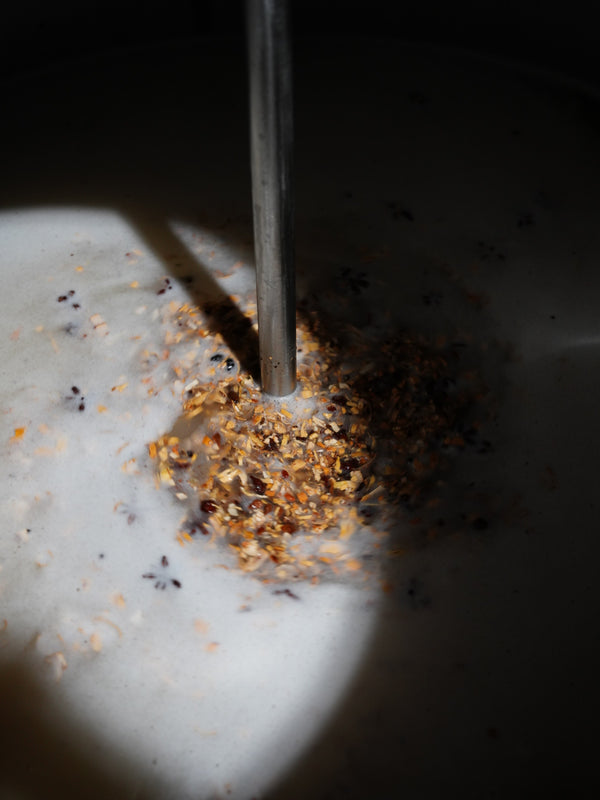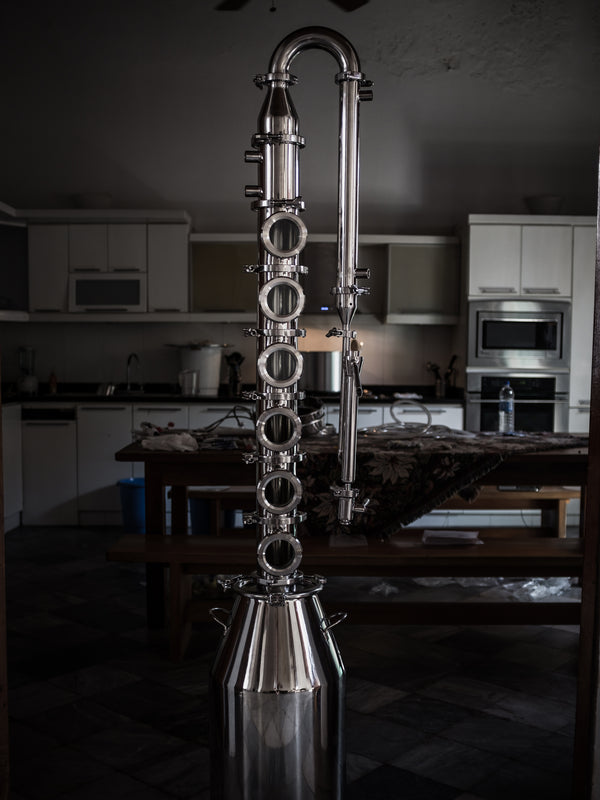 Sparkling low abv soda.  Made from salvaged coffee fruit & botanicals.

Coffee Fruit Concentrate

Unfermented Riesling Juice

Wintergreen, Mace, Star Anise & Wild Birch Bark

375mL
5% Alc. by Vol.
Suggested Serve
Like a wine, cider, or beloved ale--fresh and in your favorite glass!
Into the Bottle
I picked up the practice of making fermented beverages from my mother - her gooseberry and ginger beer are my favorites but she also makes a mean sweet potato fly.

In the spring I make all sorts of sodas as ingredients start to pop up from the farms. Young ginger beer. Lilac. Lemon and lavender. It's a simple process. Water + a bit of sugar + some flavor in a sealed container will create a fermented sparkling beverage. Sure, if you don't get your numbers right, your container might explode, injuring yourself or others. So find a recipe and a scale before trying this out at home. But this type of beverage production is ancient.

Our friends over at Good Liquorworks, the team behind Good Vodka, have worked for years to mitigate the waste of coffee mucilage, the fruit around coffee beans. It's an environmental concern because it pollutes water systems due to its high oxygen demand and concentration of nutrient. Mark Byrne and Tristan Willey buy the discarded coffee fruit, use an evaporator to remove the excess water, and ship the syrup up to New York for the production of Good Vodka. When they asked us if we'd be interested in working with the syrup we were stoked. We got to work making rums and co fermented fruit and grain spirits. All fun. But what stood out to us all was the low alc bottles of sodas we threw together in the lab.

Sparkling Anomaly is a fermented botanical soda clocking in at 5% alcohol by volume. The sugars are completely fermented to alcohol so it's a dry, low alc, sparkling tea of sorts.

We started out by brewing wintergreen leaves, birch bark, mace and star anise in hot water. We quickly crashed the temperature 20 or so degrees and added a little grape juice and sugar. A quick fermentation on the botanicals and we strained the spent botanicals out and added the Good Liquor Works coffee fruit syrup. We then filtered this final liquid and bottled it. These bottles sat on the cool distillery floor for about two weeks during which the sugars from the coffee fruit fermented, releasing CO2 and carbonating the bottle. A process the brewing community refers to as bottle conditioning.

This is the first in a series that we will be releasing.  They won't wait around for you. Grab them quickly and drink them fresh.

 Release #1 is FALL. Out today.

Cheers!