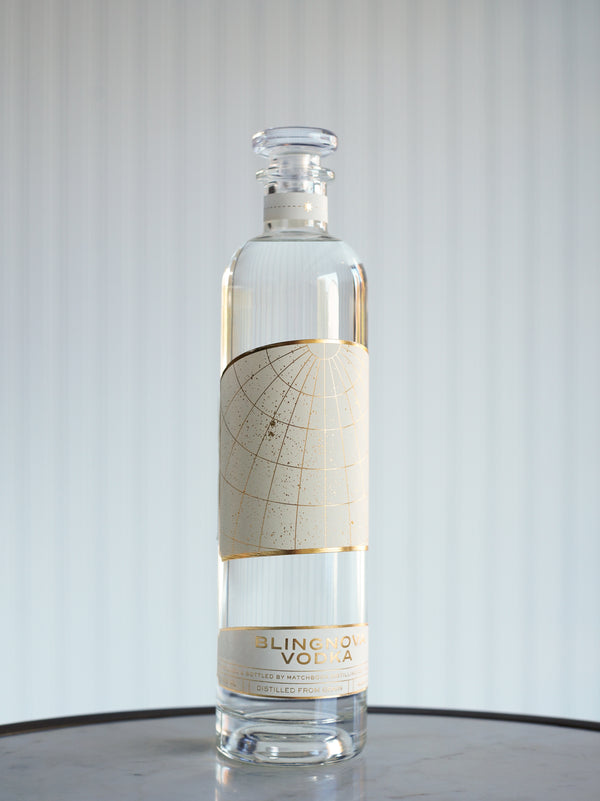 New York grown corn 
Organic
750mL
40% Alc. by Vol.
Suggested Serve
1.5 oz over ice.  Finish with soda water. 
Into the Bottle
According to calculations by Edo Berger of the Harvard-Smithsonian Center for Astrophysics in Cambridge, Massachusetts, the collision of two neutron stars may produce no less than ten times the mass of the Moon in pure gold. In fact, almost the whole cosmic inventory of this precious metal — including the gold in your wedding ring.. has probably been created in neutron star collisions.. For obvious reasons, another popular name is "bling nova."" (Ripples in Spacetime: Einstein, Gravitational Waves, and the Future of Astronomy, Govert Schilling and Martin Rees, p258).
The first time we ran Thor Oeschner's corn, there was a sort of gravitational pull we all felt towards the mill. Everyone in the building was drawn near by the richness of it. We described it in the story of Moon Lake, which gets its name from the corns home in the Finger Lakes. You go through your life smelling something, like corn, all the time. You have a memory for it - it's familiar. And then you smell it again, only this time, it's the most corn-rich corn smell you've ever smelled.. like the volume has been turned up, LOUD. It's a smell you never knew you were missing, but as soon as you get up close to it, it makes you long for it in a most nostalgic way, as with borrowed memories of someone else's grandmothers cooking.
This corn collides and transmutes into this rich vodka, for which we borrow the nickname, Bling Nova. We mill it, mash it, and ferment it before our first distillation, a stripping run through our pot still made from copper and stainless. The spirit off of that stripping run is called the low wines. We create three batches before combining the low wines in the still for a final spirit run though our copper columns, featuring 22 plates. And while the spirit journeys through all 22 plates on its way to becoming a vodka, somehow, it holds onto that certain, warm feeling of nostalgia. When starting Matchbook, we never thought we'd release a vodka. It's too mired by rules and expectations. But fuck it. This is good - and we're excited to share it with you.
Better ingredients makes for better drinking. Keep it simple.
Bling Nova is made from 100% certified organic corn grown on a regenerative farm in New York.
Cheers!