Hunter Moon Immature Brandy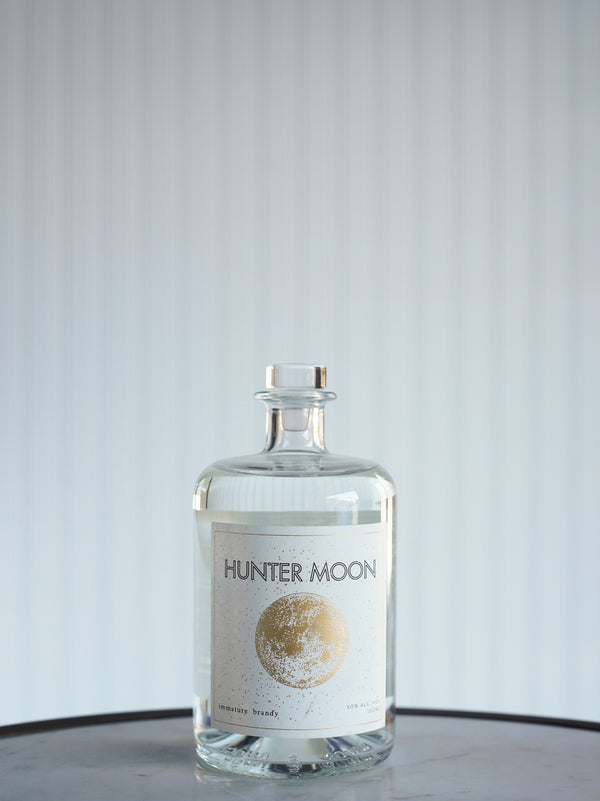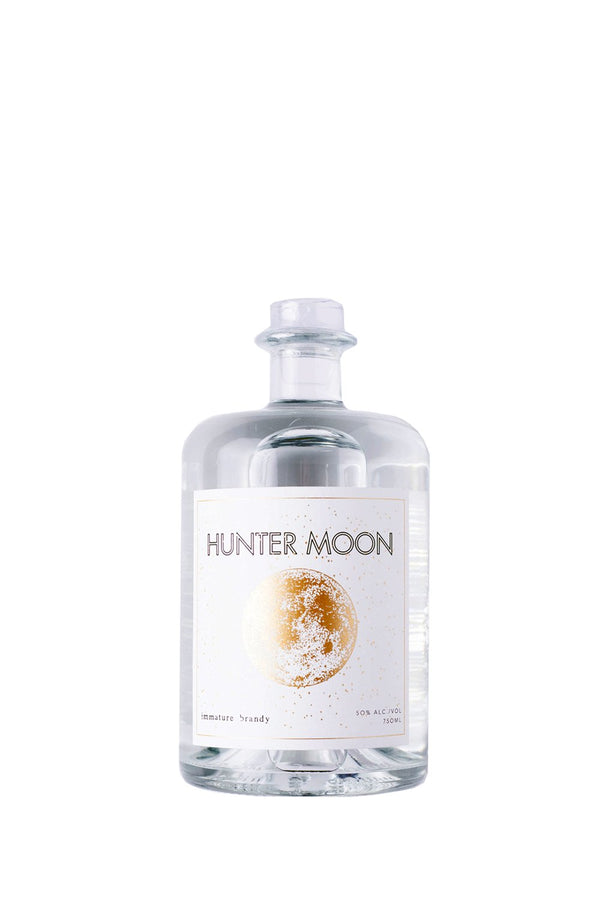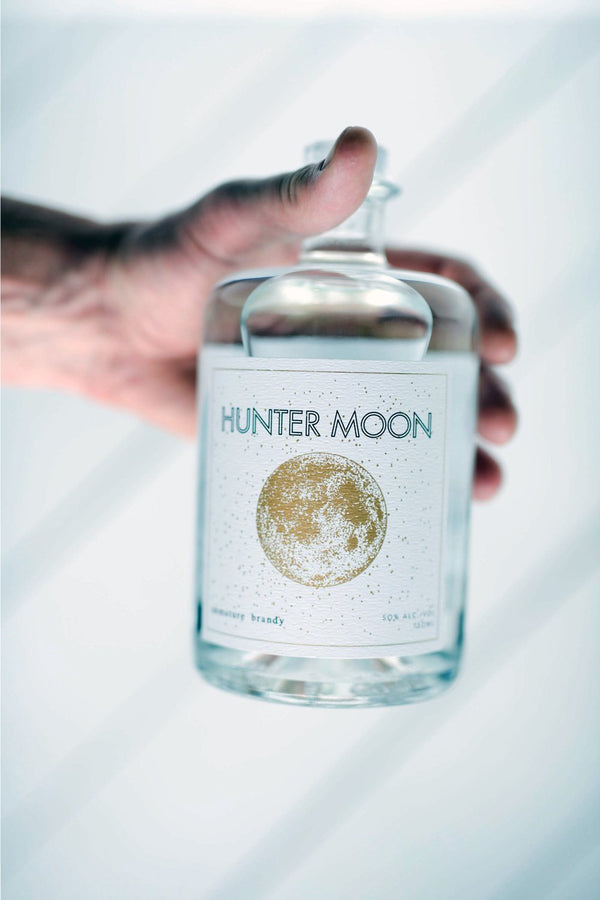 Immature Brandy
Biodynamic petit verdot + cabernet franc from the North Fork

Hand harvested under the Hunter Moon. Wild fermented. No additives.

750mL

50% Alc. by Vol.
Suggested Serve
Add an oz to a hot or iced herbal tea/tisane - something floral and tannic like a jasmine green tea or a tulsi basil and rose tisane. Add a touch of sugar to draw out some of the lighter notes of the brandy and the tea. Squeeze the peel of a citrus fruit over your glass to express some citrus oil.
Into the Bottle
This bottle is the culmination of stars aligning. We received a phone call from our friend Rex, owner of the biodynamic vineyard The Farrm with news of a frost coming in.
One of the advantages of creating distilled spirits is, we concentrate the really good flavors - the floral, fruity, savory, herbaceous flavors while leaving the astringent, spicy and bitter behind. Those can be great flavors BUT they can also overpower. So a wine made from under ripe grapes may be unpleasantly bitter, astringent and sour - while the brandy of that same wine can be floral, bright and fruit forward.
So back to the frost. The fruit wasn't ripe enough for winemaking but it was perfect for brandy. All the farms on the island were also facing this problem - labor was scarce - but if we could get the hands, we could buy the fruit. As the stars would have it, harvest would be on a Wednesday, a night when our friends in nightlife could break away from the city. We worked for two long days, the light of the Hunter Moon hanging in the backdrop.
After celebrating the victory with way too much wine, we spent an early morning down at the local crush facility watching over a very gentle pressing of the fruit. After cold settling and racking, we transferred the juice back to Matchbook where we let the temperature rise a few degrees to allow fermentation to begin. After 10 days of a gorgeous clean fermentation, we transferred the wine to the still. The brandy has rested in a glass balloon for a year.