No Where Sunkissed and Stargazed Triple Sec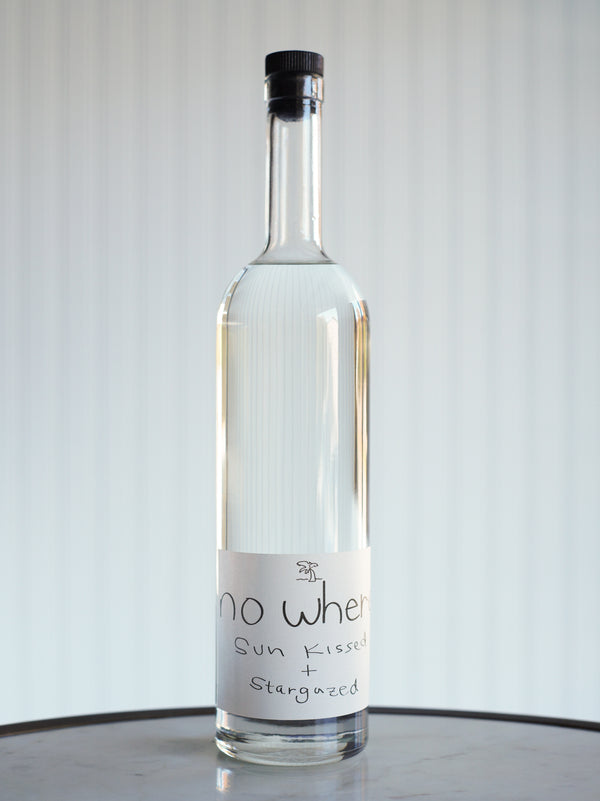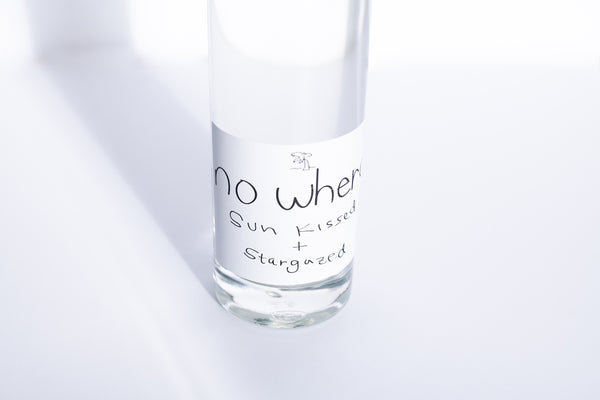 Certified Organic Corn & Naval Oranges

Blingnova Vodka base

750mL
25% Alc. by Vol.
Into the Bottle
We start with Blingnova, our vodka made from certified organic corn. We add it to our pot still with 30+ pounds of fresh, organic, whole navel oranges - and we allow those oranges to sit and macerate overnight. The following day, we run the stills -- and the oils and other aromatics from the peels and the fresh juice travel through the still into our spirt. We dilute the fresh orange distillate down and add a good dose of sugar. A fresh take on a classic - but still perfect for your margarita. Nowhere is our second drop of the month because it mixes perfectly with II. Solé Mio. Try shaking this one up at home in a mason jar..
1 oz Nowhere Triple Sec
1 oz II. Solé Mio
.75 oz Fresh Lime Juice
.75 oz Simple Syrup
A few slices of jalapeno
Shake with ice. Strain. Enjoy!
Solé Mio can be subbed for tequila or mezcal. Add a few slices of jalapeno to infuse (it wont take much and it wont take long). Meanwhile, add 1/4 cup of sugar to 1/4 warm-hot water and stir to melt sugar. Put in the freezer to cool real quick. Juice a lime.. you can juice it straight into your glass or into a separate container if you want to get your measurements precise. Rule of thumb is 1 oz per juicy lime. Take your simple out and pour .75 oz into your shaker/jar. Shake with ice, strain over fresh ice, and enjoy.
Cheers to Spring!