Riley - Watermelon Sparkler 4 Pack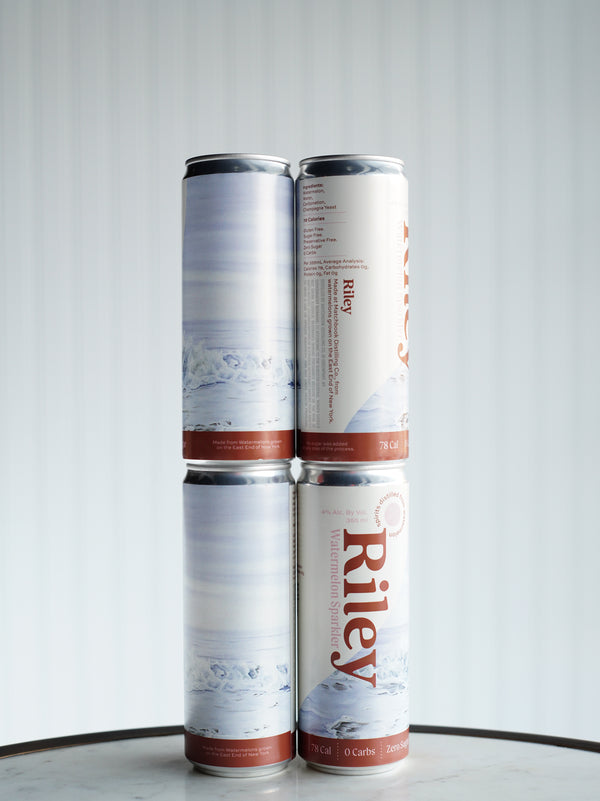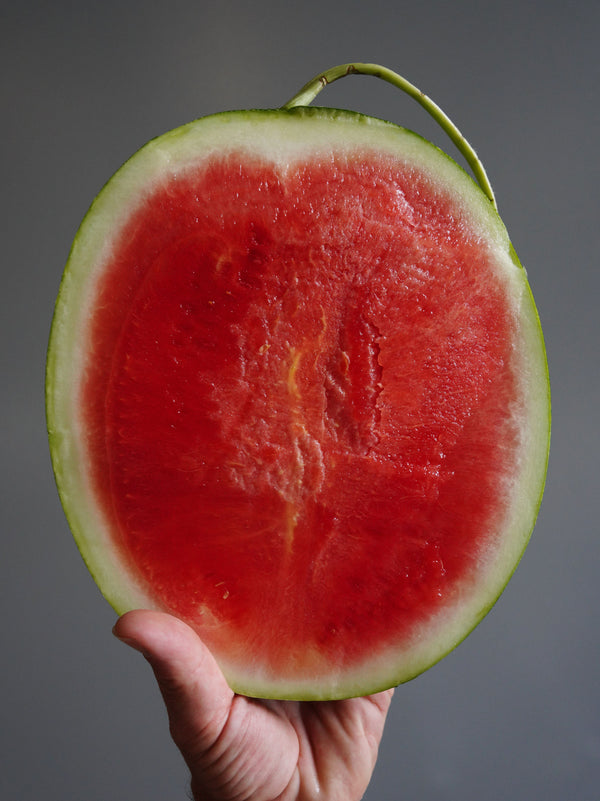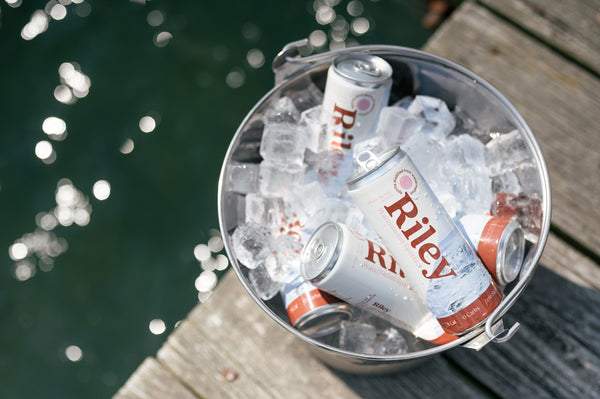 Into the Bottle
In September of 2018 we had just turned on our stills. We were still transitioning out of the building phase, a phase we had spent nearly 2 years of our lives in. We were extra anxious and extra excited -- about everything! And sometimes it was hard to decide what we wanted to work on next -- because the answer was everything! One evening at our local, a cocktail bar called Brix & Rye, that 'NEXT' wound up choosing us -- and refining a significant part of our Matchbook paradigm. We ran into our friend Josh "Finno," who works at Seps Farm down the road. Finno said he was having a hard day. Last year -- everyone coming to the farmstand wanted watermelons! They couldn't keep up. So they planted extra watermelons this year, and now, no one was buying watermelons. Thousands of pounds were going to just rot on the vine and turn to compost.
Finno, how many watermelons do you have out there? We could make some alcohol from watermelon.. but we'd need A LOT.How many do you need? We have them. Must be thousands of pounds.
We'll take them.
How many?
All of them.
The next day, watermelons began arriving at Matchbook by the bin. Maybe 800 pounds at a time. Several times over. We started texting everyone that works at Matchbook and our sister property The Lin Beach House....
do you have a few hours?.. could you help us?
We used knives to cut away the rinds of the melons, and then used drills with mixer attachments to break them down into juice. Days of washing and cutting and juicing melons until we had 200 gallons of juice. It was a blast. All hands on deck. And the result?! A bottled essence of watermelons at their peak. Nature at one of its finest hours. Summer.
And so its come to pass, that every summer since we've opened, we've pressed several thousand pounds of local fresh watermelons. Watermelon season is peak summer and a moment at the distillery we all look forward to. We've added Rogers Farm on the South Fork to our list of watermelon suppliers and last year, between the two of them, we pressed some 16,000 pounds of fresh watermelons in our vintage Italian wine press 'Dolce.'
It takes us several weeks to get through it all now. We still ferment the juice with a touch of champagne yeast and distill it into an eau-de-vie. No added sugar. No added anything. Just watermelon juice, fermented into alcohol and distilled.
This is Riley. Cut with water down to 4% alcohol by volume and then carbonated with CO2. Riley Watermelon Sparkler -- a sparkling watermelon eau-de-vie at 4% alcohol by volume. 0 sugar. 0 additives. A canned spiked seltzer, the Matchbook way.